The past two years have set new standards in the world of work and proven that the future of work is virtual. Accordingly, German employees are still critical of a full return to the office.
63 percent stated that they prefer a hybrid business model, but at the same time the required technical equipment is still not available in many places. Only a third of workers are provided with the technology needed by their company to collaborate on an equal footing from anywhere. This is now proven by the current version of Jabra Global Mixed Modes of Action Report. It was conducted among 2,800 knowledge workers in six countries and looks at the mood and motivation of employees in relation to their workplace in hybrid working times.
With tens of millions of people around the world collaborating daily using Zoom, Teams, and other unified communications platforms, digital platforms have long become the communication standard. Some employees even know their colleagues almost only. Yet 30 percent of employees surveyed in hybrid meetings feel left out of the conversation. Managers now face the challenge of making the most of the virtual workspace, thus not only enabling their employees to form more realistic relationships with their colleagues, but also making collaboration more inclusive.
Professional audio technology is still lacking
The report clearly shows how far behind German companies are in terms of technical equipment: although currently nearly 80 percent of meetings are held almost entirely or at least in a mixed fashion, only 28 percent of German employees use professional audio equipment. Here in particular there are great opportunities for equal meetings. In virtual meetings, employees with professional headphones feel 11 percent less excluded from the conversation than users of special headphones or built-in microphones and speakers. In addition, they rarely have problems understanding what is being said at the meeting.
More engagement thanks to inclusive meetings
With the advent of the pandemic and the emergence of new business models, companies face the challenge of organizing their meetings as comprehensively as possible, even in a mixed format. Whereas in a traditional meeting room all participants can take a seat at the meeting table and thus have the same opportunities to participate in the meeting, the situation in mixed meetings is more complex. As participants join from different locations, having a genuine and equal discussion is more difficult.
However, the report shows that it is beneficial for companies to make meetings more inclusive. 43 percent of hybrid workers surveyed said their organizations prioritize inclusive meetings, which increases participation—65 percent participate in hybrid meetings just as much as in face-to-face meetings. In comparison, only 36 percent of full-time office workers say they participate in blended meetings as often as face-to-face meetings. In addition, only three out of ten believe that their company places great importance on inclusive meetings.
Video as the key to greater inclusion and productivity
Not only has the way we work together has changed, but the preferred workplace has also changed. The office has long since ceased to be the only workplace. Almost half of all respondents in Germany consider their laptop, headphones, and any place with a good internet connection as their workplace. However, as part of the report, Jabra identified an important opportunity anywhere that organizations can improve employee well-being and productivity: video. More than 50 percent of those surveyed feel more engaged and present in meetings when all participants turn on their cameras. At the same time, 46 percent of German respondents confirmed that they can work together more productively in video meetings than in meetings conducted only by voice. In addition, 61 percent believe that standardized professional video cameras will help everyone participate in hybrid meetings on an equal footing.
For companies to succeed in taking a step into the hybrid future, it is important for managers to deal with the best technology in order to integrate all employees and business partners no matter where they work. This is the only way that inclusive meetings and hybrid business models can be implemented in the long term.
"The way we work has changed drastically and the current state of knowledge work requires access to digital platforms and technologies to succeed. Managers now need to prioritize employee experience and ensure that they can work together successfully in virtual meetings, no matter where they are. It starts with technology that empowers employees In the office and remotely from working together on equal terms, allowing them to move seamlessly between different work sites without feeling neglected, unheard or distracted. Only then can employees truly work flexibly according to their own circumstances and have a stronger emotional connection to their digital and physical workplace" .
www.jabra.com.de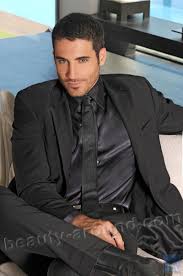 "Certified tv guru. Reader. Professional writer. Avid introvert. Extreme pop culture buff."