Technology at the service of the smart home
LG ThinQ
At a press conference held at its general management level, LG Algeria unveiled LG ThinQ home automation technology, under the slogan "LG ThinQ Experience". As a leader in cutting edge technology, LG Electronics continues to push its boundaries; And for good reason, LG ThinQ, packed with super practical features, has added new intelligence to your connected life, and this app will help you get the most out of your life.
In order to deal with the scorching days when the air conditioner alone isn't enough, thanks to LG ThinQ technology, you can operate all connected air conditioners at the same time. With ThinQ App, you can enjoy simple home life with easy control of your smart home appliances. Combined with this mobile application, smart air conditioners with LG ThinQ technology can be "turned off" with just a few taps on your smartphone screen. It also allows you to control the amount of energy they consume, helping you lower your bills and control your energy footprint for a green summer. The app also allows you to proactively maintain your home as it allows you to check if LG devices are working properly, to receive alerts of potential issues. For this purpose, LG ThinQ Smart Diagnosis provides diagnostic results and practical tips to help you properly use and store your LG devices. On the other hand, LG ThinQ technology built into washing machines provides its users with complete autonomy as it allows starting, stopping and checking the laundry wherever you are. It also allows you to download wash cycles specific to the type of dishes, quantity and mode. Users can instantly monitor the status of their connected home devices. Equipped with artificial intelligence, LG ThinQ can also detect your preferences to provide recommendations tailored to your needs.
More than just an app, it's a magic wand
Built-in LG ThinQ technology ensures unparalleled entertainment and smoothness, because thanks to artificial intelligence you will experience new and improved visual experiences in your living room, it is also a cinematic experience and a platform. Central to your smart home and much more. Smart TVs like LG AI TV can suggest movies for you according to your tastes and preferences, and the LG ThinQ Dashboard allows you to control all your LG devices instead of a remote control. In addition, LG ThinQ analyzes your habits to give you timely advice that will solve problems before they occur.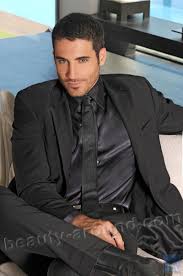 "Certified tv guru. Reader. Professional writer. Avid introvert. Extreme pop culture buff."