Toyota Corolla Cross H2 Concept. Photo: Union of Authors/Toyota
Hydrogen as a fuel for fuel cells, which use it to produce electricity for the electric motor – we know this technology, for example from the Toyota Mirai. In contrast to this technology, Toyota is taking a different approach with the Corolla Cross H2 Concept. The GR Corolla's famous 1.6-liter turbocharged, high-pressure direct-injection three-cylinder engine burns hydrogen directly instead of gasoline.
Using hydrogen in conventional combustion engines requires less investment and technical modifications than fuel cell technology with an electric motor. This could lead to a faster spread of zero-emission mobility. In addition, fewer rare earth materials such as lithium and nickel are needed. Compared to battery electric cars, refueling times are significantly shorter.
The prototype is currently being tested under real conditions: it will soon start testing under winter conditions in northern Japan. It's still not clear if the concept will be ready for serial production: Toyota puts the marketing chance at around 40 percent.
The technology has better prospects in motorsport: it has successfully begun testing in the long-distance races of the Japanese Super Taikyu series. The hydrogen-powered GR Corolla H2 has been running all season, on and off with Toyota boss Akio Toyoda as champion driver Morizo ​​at the wheel.
Engineers have improved the performance of the hydrogen engines in a row: In addition to increasing output by 24 percent, torque has also increased by 33 percent. Thus, the development of dynamic power is comparable to that of conventional gasoline engines. Range is improved by about 30 percent over the course of the season, and refueling time is reduced from less than five minutes to a minute and a half.
Outside of Japan, Toyota's hydrogen-powered model debuted on public roads in Europe in August 2022: the GR Yaris H2 was put on a cross-course as part of the Ypres Rally in Belgium. Regular and intense motorsport activities accelerate the process of development and technical progress.
Direct combustion of hydrogen instead of gasoline or diesel in a slightly modified combustion engine has a long tradition. For example, starting in 2002, a small series of 100 Hydrogen 7s tried unsuccessfully to make this technology work. The Bavarians gave up in 2009 because hydrogen was not seen as an alternative at the time. Attempts are being made in Germany to replace diesel with hydrogen in heavy trucks. (AWM)
Homepage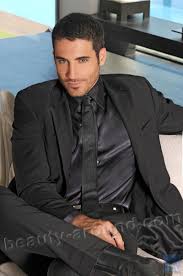 "Certified tv guru. Reader. Professional writer. Avid introvert. Extreme pop culture buff."