The biggest sources of frustration are connectivity issues, application performance, distractions from co-workers, and the need to isolate themselves for focused work—the latter driving more than half of employees to work remotely.
Nexthink has revealed the findings of its latest report, Digital Employee Experience Engines (DEX). The study examined disruptions and problems in the IT experience that employees face. It has become apparent that the IT department and colleagues often cause frustrating interruptions in the workflow.
93 percent of more than 1,000 workers said technology in the workplace is productivity affected in one way or another. The most common "technical problem" that disrupts productivity and focus is "human distractions." This is the reason why they get work done at home (according to 55 percent of respondents who said there is not enough space for focused work) or they close themselves off to focused work, such as work. b- Turn off the phone or engage in fake meetings (33 percent say they use this digital self-defense method).
"What we have found over the years through our individual research and experience is that technology is often both the solution and the problem," said Yassin Zayed, Head of Strategy and Marketing at Nexthink. "The question organizations should be asking is how IT teams can solve these common problems while balancing each team's needs with the legitimate interests of the company. Technology is our greatest asset, but a true understanding of weaknesses and potential is critical to ensuring positive digital experiences for employees."
The report examines these frustrations with a survey of more than 1,000 participants, 20 individual interviews, and 86 diary entries from a subset of employees documenting their struggles with technology.
Other important findings of the study are:
Only half of those surveyed believed technology was a major driver of efficiency.

Among the mentioned vulnerabilities, connectivity and application performance were the biggest technical hurdles, and these complaints were reported by employees working from home and in the office alike.
Even short interruptions (less than five minutes and between five and ten minutes) lead to high rates of employee frustration, according to diary entries — an uphill battle for the IT department to gain employees' trust and respect.
When asked why employees are reluctant to contact the IT department with a problem, the first four answers were:

Fear of the length of the support process
Uncertainty about whether the technical issue affects only them or whether it could also be their fault
Fear that the problem is very minor, despite the frustration it causes
Assuming the IT department can't help anyway.
Unsurprisingly, the report found that better technology boosts their productivity, and employees are happier.
Previous research has shown that 20 percent of employees will leave their jobs because of poor IT experience. Because technology and how you experience it is critical to both productivity, overall employee satisfaction, and return on investment, it is imperative for the IT department to focus.
More information:
This new report from Nexthink provides additional insights into the modern IT landscape and how focused time, devices, and connectivity can get you back on track. For more information, see full study.
www.nexthink.com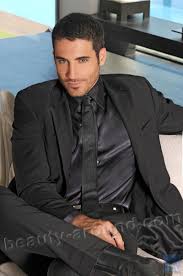 "Certified tv guru. Reader. Professional writer. Avid introvert. Extreme pop culture buff."