BANGALORE (Reuters) – Facebook wants to rebrand itself, according to a media report.
The world's largest social network plans to introduce a new name next week, tech blog "The Verge" reported Tuesday, citing a person familiar with the matter. The company's president, Mark Zuckerberg, who founded Facebook in 2004 and introduced it to the stock exchange in 2012, is likely to announce the name change at the company's annual conference on October 28. However, it could happen earlier. Facebook announced that it will not comment on rumors or speculation.
Facebook, which now has 3.5 billion users – more than a third of the world's population – is currently experiencing a variety of problems. For example, various authorities around the world are checking whether the US group is violating competition law and data protection regulations. The Verge wrote that the new name will enable the network to be seen as a product of the parent company along with Instagram, WhatsApp and Oculus. Google did something similar in 2015 when the company created Alphabet as a holding company in order to position itself more broadly alongside search engine offerings.
Facebook is currently aggressively expanding on building an online world – the so-called "Metaverse" – and wants to create 10,000 jobs in the European Union alone in the next five years. Zuckerberg's vision is that Facebook users can eventually use virtual realities to move back and forth between different devices and apps in the digital world and communicate with each other.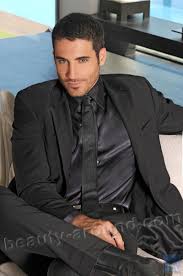 "Certified tv guru. Reader. Professional writer. Avid introvert. Extreme pop culture buff."