Pupils play with technology. Source: TCW
In times of shortage of skilled labor, young technicians are much needed. What is the solution for the technology center in West Bavaria? Introduce students interested in dealing with modern technology in a fun way.
"Especially in times of great shortage of skilled workers, we have to get young people interested in technology at an early stage," emphasizes Michael Enslin, software consultant at ITQ GmbH. So the company is trying a new approach. Several young people from secondary schools Maria Stern Nördlingen and Maria Ward Wallerstein were invited to take a closer look at Technologie Centrum Westbayern.
Technical workshops for students
Students who take the robotics elective learn the modern technology of building robots and programming robots at school. Target? Bringing young people closer to modern technology through fun and enjoyable interaction. Technologie Centrum Westbayern also follows this approach. Michael Enslin adds: "We are happy to teach children technology in a fun way through the workshops offered."
Administrator
The event was supported by Lego trainers from the Gerda Stetter Foundation, two software engineers from ITQ GmbH in Munich and the TCW technical team. Under her supervision, the students were allowed to try different tasks and had to try to solve them. For example, they let small robots drive in undulating lines that use built-in sensors to recognize specific points on the ground.
The participants' reactions were clear. Through playful tasks and free development, students were able to independently gain their first experience with technology.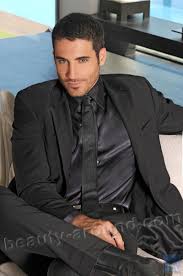 "Certified tv guru. Reader. Professional writer. Avid introvert. Extreme pop culture buff."