Brain-computer interfaces don't just exist in Silicon Valley, where Elon Musk is working on high-tech brain implants.
Vienna – For over 20 years, brain-computer interfaces have been developed and produced in Austria and used for state-of-the-art neurological rehabilitation. RecoveryiX is the name of a new treatment for stroke, a brain-computer interface that dramatically improves motor impairments of the hands, arms and legs after stroke.
Approximately three Austrians suffer a stroke every hour, which is about 25,000 people affected each year. While a third of them fully recover, one in three suffers from serious long-term consequential damage, such as restricted movement of the hands, arms, and legs or even hemiplegia.
But what can patients do after a stroke if physical therapy or occupational therapy has not brought improvements for a long time? Outpatient hand or foot treatment "recoveryiX" is now available at StadtLichtung Wien and helps patients significantly improve their motor impairments.
Stroke treatment begins in the brain
RecoveryiX Hands and Feet Treatment is a combination of 3 standard treatments: motion silhouette, Mirror neuron therapy and electrical muscle stimulation It puts rehabilitation where the damage occurred: in the brain.
The patient's brain is trained in 25 treatment units of 50 minutes each. In this way, gross motor skills, fine motor skills, musculoskeletal system, gait, tremor, spasticity, sensitivity, memory and concentration can be trained and improved significantly – regardless of the patient's age or how long movement restrictions have been present. After a foot treatment, patients walk 0.17 meters per second faster, and some suddenly no longer need a cane or walker.
in a Clinical study RecoveryiX has been shown to help nearly all chronic patients. Revex has already been performed more than 30,000 times in Austria on patients aged 40 to 80 years. It has been available in Schiedlberg (Upper Austria) since 2016, in Linz (Upper Austria) since 2019, in Schladming (STMK) since 2021 and finally also in Vienna since 2022. The cost of 25 units of 50 minutes each is around 3000 € .
Related links:
Patient success stories: www.recoverix.at/Patient-Interviews
RecoveryiX in Vienna at StadtLichtung: www.recoveriX.at/de/Wien
Make an appointment now!
Arrange your initial stroke treatment consultation for your recovery in Vienna!
Questions and contact:
Gerlind Bercht, MA
Stroke treatment to heal in Schladming, Graz and Vienna
Tel: +43 664350 72 39
Email: g.percht@Workshop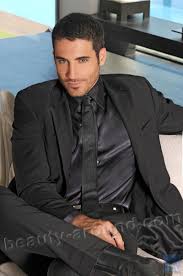 "Certified tv guru. Reader. Professional writer. Avid introvert. Extreme pop culture buff."