"With the SML rooftop photovoltaic system in Redlham, we can produce around 500,000 kWh of sustainable solar energy annually," says Peter J. Zehetner, Managing Director at KWG, proudly. "This corresponds to the amount of electricity for about 150 households, whereby SML can reasonably use the majority of the solar electricity generated directly on site. We use the surplus to supply our customers in the area."
Synergies between an industrial company and an energy supplier are used in the project: SML provides a previously unused area but can easily be used for sustainable green electricity generation. KWG invests and operates this solar power plant. In the end, it is a win-win environmental and economic situation for both companies.
I use Schwanenstadt's regional green electricity producer, KWG, extensively to build PV systems. Over two years ago, the KWG built a solar power generation system at the Hart Hydroelectric Power Plant. This path continued last year with the 100 Years – 100 Roof programme, which was recently awarded the Austrian Top Energy Star award. According to the KWG, a sustainable society also includes sustainable energy supply.
SML also sees its mission as carefully using the planet's resources. As a manufacturer of plastic processing machinery, the company provides turnkey solutions that help protect food through packaging that meets requirements, preserve valuable plastic raw materials in circulation and reduce carbon dioxide emissions in plastic production. With the PV system starting up and KWG as an energy supplier, SML wants to prove that sustainability lives on in the company. "I am very happy that with KWG we have an efficient and reliable partner for solar energy use in the region, which provides us with 100% environmentally friendly electricity completely and reliably," says Karl Stoger, Managing Director of SML. "Thanks to a very good and interesting collaboration, we now have sustainable electricity generation on the roof of our company building and are making an additional contribution to the energy transition."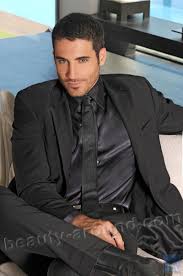 "Certified tv guru. Reader. Professional writer. Avid introvert. Extreme pop culture buff."