Designers cannot use wireless IoT sensors, including real-time data analytics based on machine learning, if control options are not available. That changes with SSV's Smart Factory Sensor Kit. Various Bluetooth sensors can be integrated into practically any control solution using the SFS/BE1 assessment kit. The sensor data and interfaces are converted into a format suitable for the respective PLC.
In addition to flexible signal processing, sensor fusion, and data transformation, SFS/BE1 also supports the Tensorflow machine learning library. This allows sensor data to be converted in real time into information with the help of pre-trained neural networks. It enables innovative application scenarios from the areas of state monitoring and predictive maintenance to transfer machine and system states as continuous or categorical output variables to PLCs. But air quality, carbon dioxide, and energy efficiency improvements in building automation can also be implemented using the kit.
Wireless sensor data must be trustworthy
Radio sensor data, which is included in the control application as a component of the control variant, for example, must be trustworthy in any case. Thus, the SFS/BE1 scope of delivery includes the functional modules of a digital trust chain. It consists of a smartphone application for device pairing as well as encryption methods to automatically verify the correctness of the reading of each individual sensor.
Webinar on the topic of Wireless Bluetooth Sensors
SSV is organizing a webinar on December 2, 2021. It deals with the technical aspects of Bluetooth wireless sensors and transmission of information to standard controls using digital and analog inputs and typical PLC communication interfaces. After this webinar, there is the possibility of interactive hands-on training, where each participant can create a state monitoring extension based on Tensorflow including cryptographic security functions for PLC on their PC. (Kansas)
Call:
SSV Software Systems GmbH
Dünenweg 5
30419 Hannover
Tel: +49 511 40000-0
Mail: [email protected]
website: www.ssv-embedded.de
You can learn more about: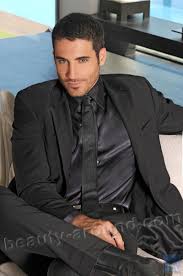 "Certified tv guru. Reader. Professional writer. Avid introvert. Extreme pop culture buff."