New tools allow podcast hosts to record and edit episodes directly in the Spotify app. But is this feature really suitable for professional podcast recording?
There are many platforms available for podcast hosts to record and edit their programming. So far, Spotify wasn't one of them. But thanks to new tools, podcasts can now not only be published on the platform, but also created – without a separate application.
One click to record a podcast
The podcast tools are initially only available to users in New Zealand. It is not clear when Spotify plans to launch the feature in other countries. Michael Miniano, CEO of Spotify and co-founder of the podcast platform Spotify Anchor, points out the innovation on Twitter. Mignano, who joined Spotify after acquiring Anchor, is now leaving the company.
We have started @News Anchor With the task of democratizing the sound.

So maybe it's only appropriate when I'm done with my time spotifyWe call this:

Starting in New Zealand, any Spotify user can now create a podcast episode within the Spotify app, without the need for additional tools or hardware. https://t.co/1ZV3yzefEh

– Michael Mignano (@mignano) June 17, 2022
No additional tools or hardware are required to use this feature. By clicking on "Register", users can start recording directly. This can be paused if necessary. Once the recording is complete, users can edit the episode in the app. You can add background music, cover photo, description, and episode title.
Feature purpose: Podcast reviews of other podcasts?
One thing in particular stands out in the video introducing the new tools: the target group doesn't necessarily appear to be established podcast hosts, but rather regular users who (automatically) want to share their ideas with the world. Spotify emphasizes that users do not need their own offer to post episodes. Podcasts or other music content can also be featured. Spotify encourages users to use the feature whenever they are inspired by something and want to share a review or "snapshot".
So the intent behind the tools doesn't seem to be to provide an alternative to podcast hosts, but to launch an interesting feature for regular users. However, given the current situation, there is nothing wrong with using the feature to create a regular podcast, which doesn't have to have anything to do with other content.
Podcasts on Spotify are thriving – but shows from Germany are often copied and not yet fully exploited. You can learn more in our article about the ALL EARS Podcast Summit. Here you can find an overview of the most popular podcasts in 2021.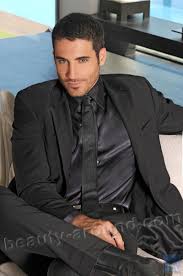 "Certified tv guru. Reader. Professional writer. Avid introvert. Extreme pop culture buff."