digital life

Sparkasse and Co.: Technology will soon replace the well-known bank card
In a few years, your bank card might look a little different than it did before. Then the first credit institutions are allowed to take a different technical direction.
Anyone who is a customer of Sparkasse, Volksbank, Commerzbank or another financial institution also has one bank card to the account. If you take a closer look at them, you will notice an amazing feature. This will be completely scrapped from 2024 and by 2033 at the latest, with chips and NFC technology.
MasterCard debit card with chip and NFC only
Your bank card currently contains a key technical detail: the black magnetic stripe. It is precisely now that MasterCard seems to be obsolete to me The announcement of the year 2024 in Europe began to render the previously ubiquitous technology obsolete. Credit institutions that issue Mastercard bank cards are no longer required to at least mark them with a black bar.
By 2033 at the latest, new ways to use chip and NFC technology for contactless payments should finally become the norm, because the magnetic stripe will finally be scrapped in Mastercard by this deadline. The special thing about it: by getting rid of the previous equipment, the design of the bank card can also be renegotiated. Mastercard also shows what the new variants could look like in the corresponding article.
No more magnetic tapes after more than 70 years
Even if there is no doubt, magnetic tape dates back to the 1960s. At the time, it was considered a major achievement in terms of security. Paved the way for electronic payment as we know it today. Current figures show that this has now evolved further in the direction of chip technology and NFC technology. According to MasterCard, 45 percent of all transactions so far are contactless via NFC. This is possible with a smartwatch, among other things, but also on a mobile phone using NFC applications.
Sources: MasterCard
Do you want to read more from us? Follow us on Google News.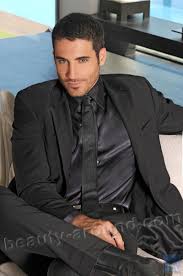 "Certified tv guru. Reader. Professional writer. Avid introvert. Extreme pop culture buff."