Sony has unveiled a VR headset with a tiny 4K OLED display, and it's definitely not the PSVR2 for the PS5.
as download First reported today, Sony has unveiled brand new footage of its 4K virtual reality headset that uses OLED. The clip features an in-depth presentation by Sony engineers, Yasuka Ishihara and Kei Kimura, who give viewers a rare behind-the-scenes look at what Sony has developed recently.
The clip then shows the VR headset equipped with a precise 4K OLED display in action, while the two explain to the audience how the headset can achieve these low latency times. The two state that if Sony actually used this technology in a product for sale, it would significantly reduce the size and weight of the entire VR headset.
Unfortunately, that's just one possibility at the moment, as it's a product only for Sony's R&D department. There is absolutely no indication from the engineers or from Sony that this technology will be included in the upcoming PS5 PSVR headset, which was only announced earlier this year.
As you know, Sony has announced that a new generation of VR headsets will be released exclusively for PS5 consoles sometime after 2021. What we've seen of VR headsets so far are just a few redesigned consoles, as PlayStation moves away from consoles PS Move that users previously used with the current version of the PSVR headset. These controllers will use adaptive triggers, haptic feedback, and more, which is what makes the PSVR PS5 headset an exciting proposition.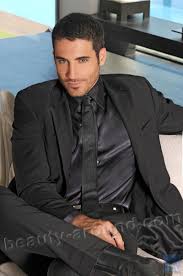 "Certified tv guru. Reader. Professional writer. Avid introvert. Extreme pop culture buff."