Within minutes, the weather in Carinthia changed, from blue skies to a horrific mood. The people of St Andreaer Sea in Carinthia did not have time to seek shelter. Two girls died from falling trees. There were also two deaths in Lower Austria.
How meteorologists and authorities should warn of such sudden weather phenomena is controversial. Experts from the Central Institute of Meteorology and Geodynamics (ZAMG) said that last Thursday's thunderstorm streak rapidly developed more violently than was calculated in forecast models. A thunderstorm warning has been issued since the previous day. ZAMG said on Monday to ORF.at. In thunderstorms, there is always fog, unlike major storms like "Kirel" in 2007. But the question remains: how to reach citizens reliably in an emergency?
Services, applications and sirens
There are already SMS warnings, but the prerequisite is that users register for the relevant services. The Home Office also offers its own app called KATWARN, which also warns of disasters if downloaded. The siren system, which was well developed in Austria, will also remain in place.
For some experts, last week's warnings weren't enough. Harald Ettner of the Styrian Civil Protection Department criticized that the 20-minute advance warning was not enough to warn residents. Meteorologist Jörg Kachelmann complained in Puls24 that Austria could have been warned in time: "In this weather, no one should die."
New system without registration
In the future, the new system will warn anyway, regardless of registration or download. With cell broadcast technology, anyone in a vulnerable location should receive a push message on their cell phone. The system is based on a network of radio towers to which all mobile phones are connected regionally. The owner does not have to register specifically for this purpose, and no data is stored.
But for this technology, mobile operators and the authorities that can set off warnings (the nine state alert centers and the Ministry of the Interior) need to create their own infrastructure. Existing options, such as locating a mobile phone via radio towers after a court order, are not sufficient. This requires your own interaction between hardware components, software and additional functions, which you first have to organize, according to ORF.at, for example in A1. The initiative will be supported, but financial and technical issues must first be clarified. We are waiting for the regulation, according to A1. Besides Drei and Magenta, the mobile operator is one of the three providers that use cellular broadcast technology.
Distributed competencies
According to the Digitization State Secretariat, the list went into the four-week review at the end of the week, but is not publicly available. The assessment is also late: the corresponding EU directive assumes implementation in mid-June. It is not only the coordination of the State Secretariat with mobile operators, the RTR regulatory authority and the federal states that is difficult. The Secretariat took over the task of the Ministry of Agriculture, but the Ministry of the Interior is responsible for implementation. Countries responsible for actual warning efficiency are in turn responsible for producing their own operating systems.
Minister of State for Digital Florian Tursky (ÖVP) said in a statement to ORF. That he had a clear focus on the subject since "beginning in office". Nearly 90 percent of the population has a smartphone, so it's clear that it also warns of disasters. "The past few weeks in particular have shown how important and necessary it is to provide people with quick and simple information," Tursky says.
The head of the Civil Protection Society is a Tursky Party Fellow Andreas Hanger. In an interview with Ö1-Mittagsjournal on Monday, he also did not address the frequency criticism. Whether incidents like the recent one can be avoided by warning text messages, "You really have to look at it in detail. But I'm also very opposed to the fact that you always immediately look for someone to blame when something like this happens," says Hunger. "I don't know the background to why this delay occurred, but I must say it is simply important that it comes now and is implemented as quickly as possible."
Already in use for a long time
In any case, cellular broadcast technology is not new; They have been used in the USA, Holland, Canada and Japan for years. It is also in use in Bangladesh and has "changed a lot there in recent years," climate researcher Salim Ul Haq of the International Center for Climate Change and Development (ICCAD) told the German Liberation Network (RND) last year. Controversy over new warning systems after devastating floods in Germany's Ahr Valley in 2021 was in full swing.
Haq did not want to understand how a country like Germany had yet to operate a cellular system. There, too, implementation has been slow. Last month, the German Federal Office for Civil Protection and Disaster Assistance (BBK) announced that it was working hard on it. A first test is now planned for December. No dates have been set in Austria yet.
ZAMG has confirmed that the alert system in Austria is generally working well. You can see this from the siren warnings that are regularly tested in Austria. Interaction works with Government Crisis and Disaster Management (SKKM). In Germany, on the other hand, severe flooding in the Ahr Valley made it clear that many of the sirens had cleared over time or were not working. Since then, it has been painstakingly rebuilt.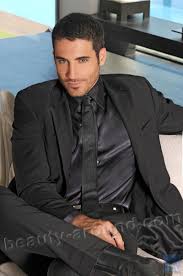 "Certified tv guru. Reader. Professional writer. Avid introvert. Extreme pop culture buff."