A research team led by Emily Gilbert, a postdoctoral researcher at NASA's Jet Propulsion Laboratory (JPL), orbited the red dwarf star TOI 700, about 100 light-years away in the direction of Dorado. At the 241st meeting of the American Astronomical Society, researchers announced that they had discovered a fourth exoplanet in the solar system.
■ Orbits within the "optimistic" habitable zone of TOI 700 for about 27.8 days
TOI 700 has so far discovered three exoplanets: TOI 700 b, TOI 700 c, and TOI 700 d. The outermost of the three, TOI 700 d, orbits its parent star, TOI 700, for about 37.4 days, and has an estimated surface temperature of about -4 degrees Celsius. Since this temperature does not take into account the influence of the atmosphere, if the TOI's atmosphere is 700 d, it appears that liquid water could exist on the surface.
a relationship:An exoplanet may be the perfect environment for life. Found 100 light years away(January 2020)
This time, the research team reported the fourth exoplanet "TOI 700 e" discovered in this planetary system. TOI 700 e is about 95 percent the diameter of Earth, orbits its star with a period of about 27.8 days, and is within TOI 700's "optimistic habitable zone."
According to JPL, the optimistic habitable zone is an area in a planet's history where liquid water could have existed on its surface, even temporarily, extending in and out of the area where liquid water would have been present on the surface for most of its history. The previously discovered TOI 700 d is believed to orbit within the conservative TOI 700 habitable zone.
An exoplanet orbiting TOI 700 has been discovered by NASA's Exoplanet Exploration Satellite "TESS". According to Gilbert, follow-up surveys with space and ground-based observations are currently underway, and may provide further insight into the TOI 700 star system.
In addition, the name of the exoplanet is "the name of the main star" with the addition of "lowercase letters"(※). The alphabet 'c' and 'd' are given in order from 'b' according to the distance from the main star and the order of their detection, but even if another planet is found in the same star system, the name already named is in alphabetical order not necessarily matches the order of distance from the primary star, since they are not altered.
TOI 700 e is reported this time as "the fourth exoplanet discovered in TOI 700," so it's been given an "e," but it orbits between the previously discovered TOI 700 c and TOI 700 d. Therefore, when ranking planets from those closest to TOI 700, the order is "b", "c", "e", and "d".
* … some exoplanets have been named by the International Astronomical Union (IAU) from around the world.
Source
Image credit: NASA/JPL-Caltech/Robert Hurt, Gilbert et al.
NASA/JPL NASA's TESS discovers the second Earth-sized world of the planetary system
Gilbert et al. – A second Earth-sized planet in the M Dwarf habitable zone, TOI-700 (arXiv)
Sentence editing section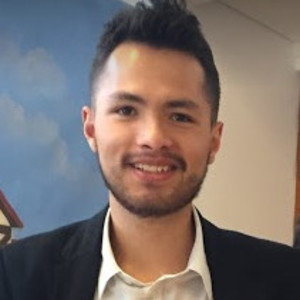 "Travel maven. Beer expert. Subtly charming alcohol fan. Internet junkie. Avid bacon scholar."