We took the upcoming debut of "Matrix 4: Resurrections" as an opportunity to talk about the classic "Matrix" and its controversial sequences. What do we still love about the series today, and what don't we?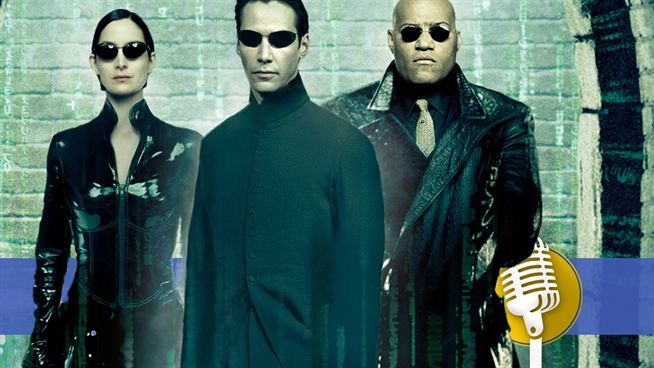 Many movie fans in their thirties still remember well the first time they saw the mystery action movie "The Matrix" in 1999 (whether they are old or not). The sci-fi genre has rarely been philosophical, mysterious and visually elegant: the special effect Bullet Time, in which the camera flies around a combat character, was copied many times in early Hollywood action cinema.
Moderator Sebastian and colleague/companion Yves Vaughn Moviepilot As well as the podcast Nerd and Culture Brainstorming on the current – really long – screen episode of "The Matrix" as well as delving into the details of the sequel "Matrix Reloaded" and "Matrix Revolutions", which followed in 2003 and caused major disappointment in some viewers. In December 2021, the series will be expanded again with "Matrix Resurrections" – how will director Lana Wachowski this time manage to build on one of the most styled trilogy of all time?
Love Canvas Support
We'd love for you to support us in making our podcast better known – For example with a review on Apple Podcasts. We are very happy with the kind words you left us there! In addition, you can love Canvas z. For example, share it on social media or simply tell your friends about it – even now that cinemas are finally open again, this is a great help.
As always, we would like to take this opportunity to thank you for your numerous suggestions and comments on the topics. Please continue to send us your thoughts and feedback of all kinds via email [email protected]
You can find screen love wherever there are podcasts – From Spotify to Apple Podcasts to Deezer and many other apps (eg Audio Now). If you subscribe to us, you better remember to turn on the notification function in your app so that you do not miss a new episode.

"Travel maven. Beer expert. Subtly charming alcohol fan. Internet junkie. Avid bacon scholar."