The equipment manufacturer has chosen Intelligent Tracking, an Internet of Things solution from Orange Business Services to improve the traceability and management of its tools and equipment at its Villaroche and Saint-Quentin-en-Yvelines locations.
In workshops with very large surfaces, such as those in the aviation sector, the management and location of tools and equipment can quickly become a problem. Hence the idea of ​​Safran Aircraft Engines to select a "smart" asset tracking solution in order to improve the traceability and management of its tools and equipment on its Villaroche (77) and Saint-Quentin-en-Yvelines (78) sites.
Finally, the aircraft engine manufacturer, as part of its project to accelerate the digitization of its industrial processes, has selected Orange Business Services' intelligent IoT tracking solution, based on an ecosystem of partners at the forefront of geolocation technologies in an industrial environment. .
This technology partnership led to the deployment of approximately 15,000 "trackers" and 250 antennas at the Seine-et-Marne and Yvelines sites, with an area of ​​55,000 and 20,000 square metres, respectively. Using tracking data using an integrated software platform adapted by Orange Business Services, Safran Aircraft Engines teams can locate and manage all tools and equipment remotely and in real time. Orange claims that its solution is able to reliably determine the location in a complex environment with an accuracy of up to 3 metres.
In addition to the large size of the installation, the required solution had to adapt to the specific mineral environment of the sites in question and not cause electromagnetic interference with the equipment. Moreover, the implemented solution also enables Safran to improve preventative maintenance of the tool fleet.
Similar articles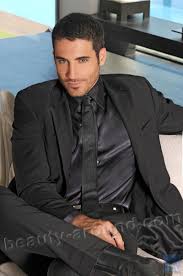 "Certified tv guru. Reader. Professional writer. Avid introvert. Extreme pop culture buff."