Bad Mergentheim. Roto Frank Dachsystem-Technologie recently gave the last check out of a total of four donation checks from 2021. The company raised €28,000 for a good cause: €7,000 each went to pre-schools in the region, to the Elfriede Frank Foundation, the Wilhelm Frank Foundation and the Athletes Against Hunger initiative. (SgH). Donations came from Bad Mergentheim's "City Cycling" campaign and partners' support for ROTO to participate in sports competitions.
AdUnit Mobile_Pos2
AdUnit Content_1
Sybilla Ziegler of the Catholic Kindergarten in Hachtel, among others, was happy to receive a check for 7,000 euros – representing a total of 22 kindergartens in the area, each of which received a portion of the donation. Christoph Hugenberg, CEO of Roto Frank Dachsystem-Technologie explains: "Roto is doing very well as a company. We also owe this unwavering commitment to our employees. They and their families need a safe environment so they can perform at their best and enjoy doing so. Our Social Commitment It is our way of expressing thanks and we must strengthen the region once again."
Roto is also committed to people at other company sites. Johann Hearn, Chairman of the Board of Directors of the Elfriede Frank Foundation, was happy to receive 7,000 euros to support people in need through no fault of their own at the headquarters of Roto Frank Holding AG in Leinfelden-Echterdingen.
Christoph Hugenberg gave another 7,000 euros to the Wilhelm Frank Foundation, which was founded only in 2021. This promotes intercultural communication, science and research. As in previous years, Roto also donated to the "Athletes Against Hunger" initiative – also 7,000 euros. The initiative builds schools in Ethiopia and thus focuses on education as a means to improve living conditions.
AdUnit Mobile_Pos3
AdUnit_2 . Content
The Euro 2021 amount of €28,000 is due to the joint efforts of the company, its employees, partners and suppliers. The latter, for example, supported the participation of Roto employees in sports competitions with donations for a good cause. In addition, employees collected mileage allowance for the "City Cycling" campaign in Bad Mergentheim – where Roto rewarded each of the 11,841 kilometers traveled with €0.30. In the end, Roto increased the amount again.
For the current year 2022, the company with its employees again chooses several sports competitions, which, in addition to crossing the finish line, will also be about fundraising again.
Roto Frank Dachsystem-Technologie (DST) is one of three independent divisions within the Roto Group. The company, headquartered in Bad Mergentheim, employs a total of about 1,200 people and is one of the leading European manufacturers of roof windows. evening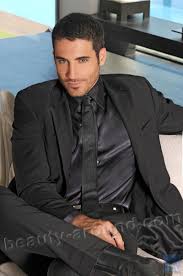 "Certified tv guru. Reader. Professional writer. Avid introvert. Extreme pop culture buff."