You can forgive a busy politician. Anyone who has devoted himself entirely to serving the Fatherland sometimes loses understanding of the ordinary things in life. After all, when does it happen that a federal minister and vice chancellor makes his own way to the gas station to refill the fuel in his car?
Read more: "Habic has agreed to bankrupt medium-voltage shipyards"
Robert Habeck (Greens), the Federal Minister for Economic Affairs and Climate Protection and number two after Chancellor Olaf Schultz, has certainly not had much opportunity to do so in recent weeks. He's been on the government bench for the Traffic Lights Coalition since December of last year and of course walks a lot in his new office.
It's easy to forget which lever to pull on the car or which button to press to open the car's fuel tank. This is what happened to Robert Habeck on Monday when he visited APEX not far from Rostock Laage. The federal minister wanted to refuel a hydrogen-powered car, which attracted significant media interest.
Also interesting: Climate-neutral ships – Habeck sees opportunity for MV . shipyards
When he got to the front of the car, it wasn't the tank cap in the back that opened, but the bonnet in front. might happen. Fortunately, the Minister of Economy had the focused competence at his side in the form of General Manager Matthias Hehmann, and then work was finally done with the press photos.
It was all symbolic. Hydrogen is one of the energy carriers of the future. Although the technology is on the right track, Matthias Hehmann and his co-workers at Lagg aren't yet where he'd like. And then the minister can still pull the wrong lever in the car of the future.
Read more: MV will become a beacon for the hydrogen economy
The fact that politicians will soon use the appropriate levers – whether at the federal level or in Europe – to help the technology achieve another breakthrough was something Matthias Heymann told his distinguished visitor after he saw the factory yesterday and said goodbye. Almost an hour.
Hehmann assured that his company will continue to do its homework. The company's president announced yesterday that APEX's hydrogen-powered forklifts at its new Amazon warehouse not far from Rostock, will soon make their way through the rows of shelves. And this is just one of the many projects currently being launched at Laage.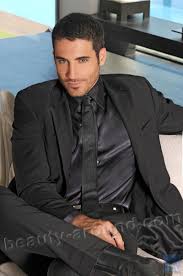 "Certified tv guru. Reader. Professional writer. Avid introvert. Extreme pop culture buff."