Rakuten just introduced two new e-readers: the Kobo Sage and the Kobo Libra 2.
Rakuten is a site known to be one of the leading e-commerce sites, and the brand appears to be following in the footsteps of its biggest competitor, Amazon. Like Jeff Bezos, the Japanese company now offers products of its own brand. This is for example the case of Kobo Objects, a Rakuten brand that specializes in electronics.
With Black Friday fast approaching, and e-commerce sites preparing for this high point of the year, Kobo has just launched two new e-readers, the Kobo Sage as well as the Kobo Libra 2, a sequel to the Kobo Libra H20.
The idea of ​​these new devices is above all to make reading as enjoyable as possible. To do this, Kobo relies on a special ComfortLight Pro touch screen, which promises to adjust brightness and color throughout the day, so that the technology adapts to the user, not the user.
Bluetooth: the novelty of Kobo
Kobo Sage is the brand's most exclusive model. "It's the best reading experience available so far" Offering an 8-inch screen, Rakuten offers a resolution of 1440 x 1920 pixels and a resolution of 300 ppi. This e-reader is also compatible with the Kobo Pen, to make digital book annotations as natural as possible, but also to create side notes as can be done with a classic tablet.
Regarding the Kobo Libra 2, Rakuten announced that this e-reader is completely waterproof. Also with a storage space of 32 GB, enough to hold 24,000 e-books, it is available in four different colors: red, lavender, slate blue and black. But the great strength of these e-readers is the arrival of Bluetooth technology. The Kobo Sage and Kobo Libra 2 both have Bluetooth technology to make digital books audible. So it will be possible to read but above all listen to his stories.
Available on the brand's website, the Kobo Sage is priced at €289.99, while the Kobo Libra 2 is priced at €189.99. The e-readers can be pre-ordered today and will go on sale October 19.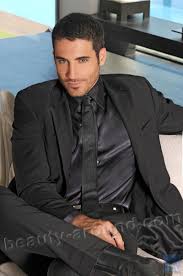 "Certified tv guru. Reader. Professional writer. Avid introvert. Extreme pop culture buff."