06.12.2021 – 11:44
Werner von Siemens Foundation Ring
Berlin (OTS)
Live broadcast of the award of Werner von Siemens Ring #39 on December 14, 2021 to Jens Frahm for revolutionary advances in MRI
Physicist Professor Dr. Jens Frahm will receive the Werner von Siemens Ring on December 14, 2021 for his outstanding research on magnetic resonance imaging (MRI). The award ceremony will take place at Physikalisch-Technische Bundesanstalt Berlin and will be broadcast live. In addition to the holder himself, the Chairman of the Charité Board of Directors, Prof. Hugh K. Cromer and Dr. Natalie von Siemens as a representative of the Siemens family to speak. The festive event and live broadcast will begin at 3pm.
"Anyone who thinks new and different can change the world!" Werner von Siemens was convinced of this, and in this sense the Werner von Siemens Ring has been awarded since 1916 for his significant lifelong achievements in technical sciences. The Werner von Siemens Ring Foundation honors Prof. Dr. Jens Fram's research in magnetic resonance imaging. The FLASH (Fast Low-Angle Shot) technology he and his team developed revolutionized imaging diagnostics in the mid-1980s. Thanks to the FLASH process, high-quality imaging of internal structures and organs takes only a few seconds instead of several minutes. As a result, MRI has found its way into hospitals, specialty practices, radiology and diagnostic centers and has become an integral part of everyday medical practice. Millions of people benefit from this milestone in technical sciences every year.
Werner-von-Siemens-Ring is Germany's highest award for people who have significantly advanced technical sciences through their achievements or who have opened new technical paths as researchers.
We look forward to your digital participation in the 39th Werner-von-Siemens Ring Award Ceremony.
Tuesday December 14, 2021, from 3pm to 4.15pm
The festive event will be broadcast live from Helmholtz Hall at the Physikalisch-Technische Bundesanstalt in Berlin. Pre-registration is not necessary
a program
Welcome and Greetings: Mr. Dr. Joachim UlrichChairman of the Board of Trustees
to praise: Prof. Dr. Hugh K. CromerHead of Charité – Universitätsmedizin Berlin
Delivery of Werner-von-Siemens ring No. 39
report from a. Doctor. Jens Fram, the youngest winner of the Werner-von-Siemens-Ring
closing word: Doctor. Natalie von SiemensVon Siemens family representative
Awards Ceremony Press Release and free press photos are available after the event at www.siemens-ring.de/presse to get rid of them.
Media contact:
Gesche Katinka Duddeck
Tel: +49 (0) 30 310078 3429
Email: [email protected]
Original content from: Foundation Werner-von-Siemens-Ring, transmitted by aktuell news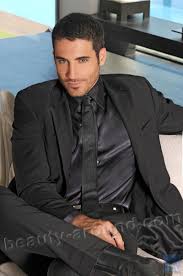 "Certified tv guru. Reader. Professional writer. Avid introvert. Extreme pop culture buff."