Extrusion processes are being registered more and more, and a wide variety of variables requires more flexibility and quick changes. Supply chains are under great stress today and resources are often scarce and expensive. Pixargus, Würselen, manufacturer of test and measurement technology, provides standard systems here. According to the manufacturer, the test technology starts quickly and can be operated easily and intuitively.
For the AllRunDia DualVision, Pixargus has adapted the successful ProfilControl 7 technology to simple round geometries. The result is a high-performance system of round products that requires virtually no adjustment work. Whether it's the lighting or the angle of the camera – the system adjusts itself.
Internally, AllRounDia DualVision has been sampled tested for a wide range of products. Therefore, system modifications are usually not necessary. In case of inquiries, a short examination of the sample is conducted. The product files are configured at the factory. This eases the comfort of the service technician during on-site commissioning.
The system monitors the contours and surface of round products, regardless of color as well as matte and glossy surfaces. Prüftechnik can also handle surface inspection of transparent and semi-transparent hoses. Specially developed illumination concept ensures uniform illumination and measurement field, so that hard-to-detect aberrations and material defects such as cracks, inclusions, color spots and high-contrast defects of 0.5mm in size can be detected reliably.
The test system is based on Windows and can be networked with other system components. The controller can continuously access the quality data in the extrusion process. Faults are detected in real time, and defective products can be taken out immediately. The process parameters provided by the program can also be displayed in context over time. Device settings and recipes can be improved in this way.
When it comes to operation, Pixargus relies on quick and intuitive user guidance via gesture control via the 10-inch system screen or mobile phone via a tablet. The compact universal system is designed for round products up to 40 mm in diameter and is available as a stand-alone solution or with a support frame.
Pixargus on DKT 2022:

Hall 9, booth 118
© Kunststoff-Profi Verlag GmbH & Co. KG, Bad Homburg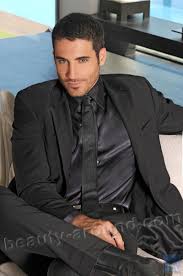 "Certified tv guru. Reader. Professional writer. Avid introvert. Extreme pop culture buff."