Recent advances in research into perovskite materials should mean they can be used to build solar cells that are competitive with current silicon models. This will significantly expand the scope of application of the technology.


Basically perovskite solar cells have been known for a long time – but they have a serious problem: either they are significantly less efficient than their silicon relatives, or their life span is much shorter. However, researchers at Princeton University described in the journal Science a method in which they can increase the service life of more powerful models to a value similar to that of silicon.
The perovskite compounds that the researchers tested are not currently as effective as classic silicon cells. However, the structures in the material are already so obvious that large increases are possible here. Initially the main focus was on improving the service life.
More flexible
The great advantage of perovskite is its flexibility. It is a whole range of materials that can be formed from a variety of elements – even organic materials can be used. The resulting perovskite crystals can have very different properties if they are structurally similar.
This makes it very interesting for the development of solar cells, among other things. Here PV elements that can be adapted to a wide range of applications can be manufactured using very cheap raw materials. Instead of the conventional units known to date, power generation layers can be applied to various objects. In this way, solar energy can also be generated anywhere where it is difficult to integrate silicon cells – for optical or technical reasons.
See also:


Materials, raw materials, solar cells, silicon, metals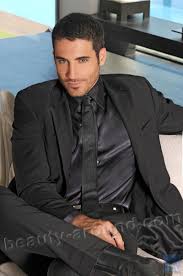 "Certified tv guru. Reader. Professional writer. Avid introvert. Extreme pop culture buff."