Zurich – According to a new survey by Oracle Food and Beverage, consumers are increasingly looking to enhance their stadium experience through their mobile devices and the Metaverse. For example, 57% of stadium-goers like to pre-order food and drinks to avoid long queues, and 53% like to interact with their favorite Metaverse teams and artists.
"Stadium goers want the best of both worlds, they want to experience the feel of a live event while enjoying the amenities they would expect from other walks of life, such as ordering a takeaway," explained Simon de Montfort. Walker, Senior Vice President and General Manager, Oracle Food and Beverage. "While offering an immersive and seamless journey poses challenges for stadium operators, the growing expectations of fans have also created an opportunity to bring innovation and digitalization to the traditional stadium space."
The survey by Untold Insights, a research partner of Oracle, surveyed 5,640 consumers worldwide in May 2022. Get your copy of Playground Without Borders: Stadium Technology and Trends in 2022 and Beyond:
https://www.oracle.com/industries/food-beverage/sports-entertainment/consumer-trends-2022/
Technology creates a 'home run' experience before, during and after the match
From stadium access to player stats, consumers want technology that gives them added value on the field:
53% would love to be able to interact with their favorite teams and artists on the Metaverse (eg virtual "backstage/stadium" rounds and encounters, merchandise purchases, etc.). This was especially true for sports fans (64%) and millennials (65%).
42% said they would like to use their fingerprint instead of a ticket to enter the stadium
38% want to get sports stats on their mobile devices
53% of survey respondents expressed interest in special offers on pre-game activities
The speed and convenience of digital technology convince fans
Fans believe customer service is getting worse due to the stadium's staff shortage and are turning to technology to speed up the process and reduce wait times:
42% get frustrated when they have to wait in long lines at the stadium for refreshments
53% prefer a more flexible digital self-service experience over interacting with employees during live stadium events
57% would like to pre-order food and drinks at a specific time
33% of visitors would pay more to pre-order their meal if it meant a shorter waiting time
"Today's fans expect an experience that extends beyond the game. They are looking for delicious food, friendly service, interactive promotions, and hopefully team in orange and black victory," said Bill Schlow, Senior Vice President and Chief Information Officer for the San Francisco Giants. Technology plays an increasingly important role in delivering these experiences as fans begin planning their trip to Oracle Park. For example, more and more fans are bypassing the food and drink lines by ordering food on their mobile devices so that they never miss an event on the field. with the Technology from Oracle We can bring these shows to life and continually redefine how to improve our fans' experience."
Robot crew – friend or foe?
The survey revealed that fans have mixed feelings about the controversial issue of the use of robot referees in different sports. Although many consumers don't care, it depends on their region whether they are for or against bots:
42% of consumers globally rejected the idea completely (36% in the US), 29% liked it (30% in the US), and 29% were apathetic (34% in the US)
Topping the list among those who "hate the idea" is Germany (58%), followed by Italy (53).
%), Spain (52%), Australia (50%), France (48%) and Brazil (44%)
China (54%) and the UAE (53%) 'love the idea' of robot rulers
More information, such as stadiums with our website point of sale technology And the Analytics in the restaurant business Achievement achievement, see Oracle Foods and Drinks.
* Countries surveyed include Australia, Brazil, China, France, Germany, Italy, Mexico, Spain, the United Arab Emirates, the United Kingdom, and the United States. (Oracle/MC/ps)
About Oracle Food and Beverage
Oracle Food and Beverage, formerly known as MICROS, has 40 years of experience providing software and hardware solutions for restaurants, bars, pubs, clubs, cafes, stadiums and amusement parks. Thousands of large and small operators around the world are using Oracle technology to deliver exceptional guest experiences, increase revenue and reduce operational costs.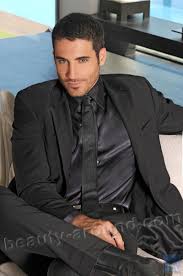 "Certified tv guru. Reader. Professional writer. Avid introvert. Extreme pop culture buff."