Versus Systems is responsible for communicating with fans in the stadium for nearly a third of NFL teams, including the 49ers, Giants and Rams
LOS ANGELES, August 23, 2021 – Versus Systems Inc. (Versus or the Company) (Nasdaq: VS) today announced that the company will serve nine NFL teams, including the San Francisco 49ers, and the Tampa Bay Buccaneers, starting in pre-season, allowing the New York Giants and Dallas Cowboys, Tennessee Titans, Houston Texans, Los Angeles Rams, Philadelphia Eagles and New York Jets live experiences in stadium and on mobile.
In the run-up to the 2021 season, fans of these nine teams will be able to use the Versus XEO platform to experience individual interactive games in team apps on their mobile devices while cheering for their favorite teams.
The NFL is the home of the premiere live broadcast and television events in the United States. Professional football has some of the greatest games, the largest fan base and the largest television audience in the world. We're excited to be working with some of the biggest teams in the league, from the 49ers to the Buccaneers to the Cowboys, Eagles, Giants, Jets, Rams, Texans and Titans," said Versus Systems founder and CEO Matthew Pierce. We pride ourselves on making the world's most watched and fun events even more engaging.
About Versus Systems
Versus Systems Inc. By developing its own rewards and promotions engine that enables publishers, developers, producers of streaming media, live events, TV shows, games, apps and other content to offer real prizes within their content. The audience can choose from the prizes offered and then complete the challenges of the game or the app to win prizes. The Versus platform can be integrated with broadcast media, TV, mobile, console and PC games as well as mobile applications. You can find more information about www.versussystems.com Or on the official YouTube channel Versus Systems.
Investors contact:
Cody Slash and Sophie Pearson
Investor Relations Portal
949-574-3860


or

Disclaimer of Forward-Looking Information
This press release contains forward-looking statements within the meaning of the Private Securities Litigation Reform Act of 1995. Except for historical facts, all statements in this press release are forward-looking statements that are based on expectations, estimates and projections at the time of this press release. All statements that contain discussions of forecasts, projections, assumptions, plans, objectives, assumptions, events, or future performance (often, but not always, expected, unexpected or unexpected), plans, budget, forecast, estimate, belief or intention, and variations in these Terms and expressions, or expressed as statements that certain events or results may occur, or will occur, are not historical facts and may be forward-looking statements. These forward-looking statements are based on reasonable assumptions and estimates made by management and are applied as of the date they are made. Actual results may differ materially because forward-looking statements are subject to known and unknown risks, uncertainties and other factors that could cause actual results, performance or achievements of the Company to differ materially from future results, performance or achievements in such forward-looking statements made directly or indirectly. Although the forward-looking statements contained in this press release are based on assumptions management believes or believes are reasonable at the time, the Company cannot guarantee to shareholders that actual results will be consistent with the forward-looking statements, as there may be others. To be factors that lead to the failure of the results to appear as expected, estimated or intended. Readers are cautioned not to place undue reliance on forward-looking statements and information. There can be no guarantee that the forward-looking information or material factors and assumptions used to create such forward-looking information will prove correct. The Company is under no obligation to post any changes or updates to voluntarily provided forward-looking statements, unless required by applicable law.
The source language (usually English) in which the original text is published is the official, authorized and legally valid version. This translation is included for better understanding. The German version can be abbreviated or abbreviated. We assume no responsibility or liability for the content, correctness, suitability or accuracy of this translation. From the translator's point of view, the message does not constitute a buy or sell recommendation! Please note the original English letter in www.sedar.com And www.sec.gov And www.asx.com.au/ Or on the company's website!
Responsible for this press release:
Opposite to Systems Inc
Kelsey Chen
1558 West Hastings Street
V6G 3J4 Vancouver
Canada
E-mail :
Media contact:
Opposite to Systems Inc
Kelsey Chen
1558 West Hastings Street
V6G 3J4 Vancouver
E-mail :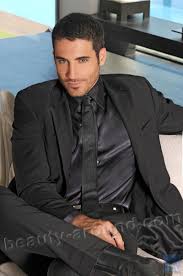 "Certified tv guru. Reader. Professional writer. Avid introvert. Extreme pop culture buff."