WhatsApp users have always been able to hide when they were last online. The platform now makes it possible to not display the current connection status if necessary.
WhatsApp has received some exciting news for users over the past few months, including the ability to reply to messages with several emojis. The platform is also currently working on an edit button and avatars for video calls. Now, another test that will make you sit back and take notice: soon users will not only be able to watch the "Last Online" show, but also Hide current online status.
Similarities to "Last Seen" Show – and one difference
As can be seen from the WABetaInfo screenshot, users can view their connection status to everyone as normal during the test. The new second option allows users to choose the same setting to display the network connection status as in the "Last Seen" view. If necessary, this cannot therefore be shown to anyone.
Last year, WhatsApp rolled out a new security feature that allows, by default, only people the user has already spoken to to see their "last seen" status. This wasn't previously possible for regular online ads – but that's changing now thanks to the new feature. Unlike the "last seen" display, in this case users seem to be able to see other people's online status even if they are hiding their statuses.
Also new: Hide information from specific people
A few weeks ago, WhatsApp announced another update, thanks to which users can hide parts of their WhatsApp profile from certain people. So far, this option is available to view "last seen", profile picture, status, and status. As can be seen in the screenshot above, users can apply Last Seen display settings to their online status as well – making the feature available to them as well.
The new functionality will initially come in beta for iOS, Android, and desktop platforms. The exact details of the deployment are not yet known.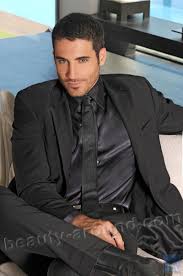 "Certified tv guru. Reader. Professional writer. Avid introvert. Extreme pop culture buff."