Elgato introduced the Key Light Mini, a portable edge-lit LED panel that features award-winning Elgato Key Light technology. With its multi-layered spread, rechargeable battery, and form factor measuring just under 15 x 10 cm – perfect to take with you – the Key Light Mini allows professional content creation anywhere.
Key Light Mini is compact, robust and has a metal housing with high quality OSRAM LEDs. The smart battery can be charged quickly and offers up to 2 hours playtime at 100% brightness or 4 hours at 50% brightness on a single charge. When plugged into a wall outlet, bypass mode can be activated to conserve battery power for the long term. The Key Light Mini provides a bright light with 800 lumens and is fully dimmable. The color temperature range between 2900 and 7000 Kelvin allows for the perfect look in both indoor and outdoor settings. Lighting settings can be adjusted wirelessly using on-device controls or via the Elgato Control Center app for iPhone, Android, Mac or PC when connected to a WiFi network. In the studio, direct integration with the Elgato Stream Deck allows for one-button control of brightness and color.
"With the Key Light Mini, high-quality edge lighting isn't just available on the desktop," said Julian Fest, Senior Vice President and General Manager, Elgato. "Elgato lighting technology is renowned for superior quality and powerful performance. Now content creators can take the technology with them wherever they go, without the need for an extension cord or an external battery. It is an incredibly versatile lighting solution that can be used anywhere – from the studio to the street."
Thanks to a 1/4 thread and magnetic back, the Key Light Mini can be integrated into any setup, be it a camera, tripod or metal surface. This makes Key Light Mini perfect for TikTok and Instagram creators, video bloggers, players, or anyone who wants to present themselves in the best light in video conferencing apps like Zoom and Microsoft Teams. The Key Light Mini is fully compatible with the Elgato Multi Mount System, allowing creators to easily customize their existing studio lighting setup.
Availability
Elgato Key Light Mini – Portable LED Frame Lighted Panel for Live Streaming, Video Conferencing, Gaming, 800 Lumens, TikTok, Instagram, YouTube, Zoom, Microsoft Teams, PC/Mac/iPhone/Android
Portable LED Panel: Compact design with rechargeable battery
Full control: the lighting can be controlled using the built-in controls or via an app for Mac / Windows / iPhone / Android
800 lumens, 2900-7000K: bright and fully dimmable, adjustable light color from glowing orange to arctic blue
Similar jobs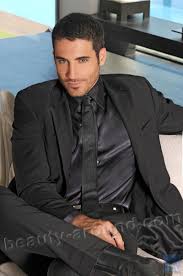 "Certified tv guru. Reader. Professional writer. Avid introvert. Extreme pop culture buff."