After the Automotive Summit in Vienna, Chancellor Karl Nehammer (ÖVP) got an insight into the practice and research of two leading Styrian companies on Friday. Above all in the AVL list in Graz, the chancellor found a supporter of the concept of "technological openness" in the CEO's Helmut list: "There is no single technology that fits all areas," the CEO emphasized. "Maybe the best solution is a combination of everything."
This also affected the advisor's views: "You need to think in a continuum," he said at a press conference after talking to List. The Republic wants to focus more on initiatives, especially in the field of research on green hydrogen engines. Nehammer had to be told that this had happened "for a very long time without support" from the federal government. At AVL, "openness to technology is not only thought of, but also to life," he praised.
The chancellor explained that perhaps in Morocco, Egypt and Tunisia, where there is a lot of sunshine, green hydrogen can be better produced, which can later also be used in the production of e-fuel. Nehammer emphasized again that he sees synthetic fuels not only in air and ship traffic in the future, but also in individual mobility. The list confirmed this, but also noted: "We will have to import green energy." Electricity cannot be charged, but hydrogen and electronic fuels, which are produced, for example, in the North with energy from wind turbines or in the South with energy from the sun, can be very well transported and stored.
In 2021, AVL begins development of what they claim is the most efficient energy-to-liquid system in Europe. It is supposed to generate about 100,000 liters of e-fuel per year. Fully synthetic fuels can be used in combustion engines of any type in place of fossil fuels and are produced in a carbon dioxide neutral manner. The system is intended to be a model for industrial use worldwide. The core is high-temperature electrolysis, which is said to make efficiency up to 20 percent higher compared to traditional e-fuel production.
In addition to AVL, Nehammer also visited the AT&S circuit board factory in Leoben on Friday. He got an idea of ​​the new Microelectronics Competence Center currently being built in the Hinterberg district. The research and production facility for IC substrates, which will become operational in 2024, could become a significant Austrian and European contribution to global microchip production.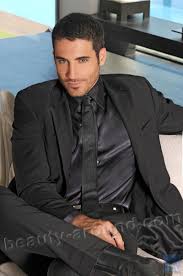 "Certified tv guru. Reader. Professional writer. Avid introvert. Extreme pop culture buff."