When we think of the digitization of the state and administration, we take into account images: administrative offices equipped with modern information technology, for the disappearance of files from cupboards. However, that's only half the story. Because if you really want to digitize, it won't go very far with just technology: we also have to say yes to the new digital culture.
Whereas in Germany we simply go "Digitization" Speaking, English defines a differentiation that shows the two components: "Digitization" It means digitizing data and converting analog information or processes into digital. "Digitization" However, it symbolizes digital transformation: developing a business model into a single model "digital business" using digital technologies. In digitization, tools and technology are nothing but tools to promote fundamental change. In other words: necessary, but not yet sufficient.
A new platform for communication and collaboration
This vehicle is also Groupware Bw, a new communication and collaboration platform for the Bundeswehr and the Federal Ministry of Defense (BMVg). BMVg, the Federal Office for Equipment, Information Technology and Use of the Bundeswehr (BAAINBw) and BWI are working together to implement this major project in which more than 190,000 users have been equipped with the new solution. When all services are fully rolled out, they can work together on real-time documents, exchange emails, plan joint appointments, and hold web conferencing with and without video, chat and phone – on a unified technology platform and across all civil and public services. Military sectors away. The platform represents significant gains in efficiency and effectiveness through shorter communication channels and simplified collaboration. He has the ability to make all administrative and working processes within the Bundeswehr new and more efficient.
The best technology doesn't help…
But even the best technology is useless if users don't use it. Therefore training the users and at the same time motivating them to use it is an important component of change management that BWI implements with the Bundeswehr: technology is the necessary condition, change management is sufficient. For digitization to work, you also need the right mindset: an inner attitude that allows you to move from theory to actual practice in order to exploit the full potential of digitization. The current development shows how great this potential is: real-time digital collaboration and flexible working methods, which allow ideas to be implemented faster and faster, are transforming entire business models. Why are successful automakers or missile manufacturers no longer just traditional industrial companies, but also new players of the digital landscape?
In companies, authorities and armed forces, no one can avoid rethinking and rethinking their daily work.
In addition to experience, openness to changing processes is required, as well as curiosity, creativity, and engagement. This is a time consuming step for large and developing organizations such as the Bundeswehr. This is why one thing is especially important: to be a role model. Managers have a mission to set an example in the use of digital technologies, impart understanding of digitization and enable participation. The strong leadership culture of the Bundeswehr can come in handy here.
Technology, know-how and mindset must catch up
To achieve successful digitization, technology, knowledge, and mindset must catch up — again and again. Technology, innovations, methodologies and working methods: everything is constantly evolving. Good digital culture constantly follows this path. It encourages participation, eliminates fears, and clearly puts digitization opportunities ahead. Only then can everyone benefit as much as possible from the advantages of digitization.
The guest article writer is Martin Kaludis, CEO (CEO) and Chairman of the Board of Directors of BWI GmbH, the information technology systems house of the German Armed Forces.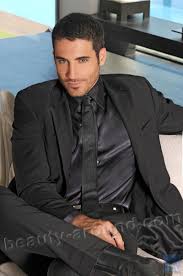 "Certified tv guru. Reader. Professional writer. Avid introvert. Extreme pop culture buff."