Rarely discussed publicly when it comes to data protection is how self-determination over an individual's data can be reconciled with the increasing flow of data. One possible solution is Sovereign Self Identity (SSI). This "self-identified identity" is intended to enable users to create some kind of digital image of their identity in a decentralized digital wallet.
Do we need more or less data protection in Germany? Does a high level of data protection limit innovations? Basically, the following applies: Controlling our data is a valuable asset that we must not give up. But anyone shopping online or communicating through social networks today is quickly losing track of which provider is providing the data to them. It is also often not clear where this data ends up next. Instead, we need a solution that is secure and convenient and allows us to maintain complete control of our data. The solution for the future is self-identifying, says Paul Montaigne, cybersecurity solutions engineer at Swisscom Trust Services.
Whether you go to the authorities, check in at a vacation hotel or at a bank branch – in the analog world, just show your ID to prove your identity. However, in the digital world, this process is often a bit more complicated. In the last five years in particular, a lot has been developed in this field, but this also means that there are currently many different approaches from different providers. As a result, users often have to entrust strangers with large amounts of data over and over again; And not just the actual providers of a product or service, but often third parties as well. Once the data is shared, users usually won't be able to control what happens to them. Instead, they have to trust that service providers handle their data with care — but all too often, that trust disappoints.
In addition, users often make it very easy for criminals to gain access to their data: despite regular security warnings in the media or by employers, many use either the same password over and over again or slight variations of it for a large number of services.
Only exchange data as much as necessary
With Sovereign Self-Identity (SSI), all of this can change. Users are given the opportunity to create some kind of digital image of their ID in a decentralized digital wallet so that they can clearly identify themselves in the digital space. This means that you are in control of your data at all times.
An SSI solution can make life much easier in many ways, be it because customers no longer have to log into online stores every time to order something and can even process payment via their SSI. Or because they can access their bank's services directly without disabled identification processes and can share the information they need for loan or mortgage applications without any extra effort. In addition, other important documents in addition to identity, such as birth certificates, driver's licenses or booking confirmations, can be digitized via SSI and linked to other data so that only data required for the occasion in question can be shared if necessary.
Almost done!
Please confirm your email address!
Click the link in the email we just sent you. Also check your spam folder and whitelist us.
More information about the newsletter.
Ease of use determines whether or not technologies are mainstream
This makes two big advantages of SSI clear: it provides users with a high degree of security and convenience. The latter in particular is a critical factor as to why the solution will have a good chance of establishing itself across the board. People want simple operations that require little effort.
There are already many secure identification options for the digital space. However, SSI could be the next step in its further development in order to better protect users in the future, give them complete control over their data and facilitate identification across a variety of services, products, and platforms. Thus, development towards SSI is desirable and could advance the issue of identity not only at the national level, but also at the EU level or even at the global level in order to prevent fragmentation and establish uniform standards instead. This is the only way people can take full advantage of technology.
https://trustservices.swisscom.com/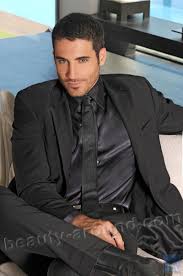 "Certified tv guru. Reader. Professional writer. Avid introvert. Extreme pop culture buff."