A total of 275 AMGs were built by hand in Great Britain. (Photo: Mercedes-Benz)
The first vehicles will be delivered to customers in the second half of 2022. In AMG One, the manufacturer offers a hybrid Formula 1 on the road, which combines a 1.6-liter V6 turbocharged engine with four electric motors. Manufactured and developed in the UK Brixworth, where the power units for Mercedes-AMG Petronas F1 racing team vehicles are also manufactured. The factory in Coventry is responsible for manufacturing the entire vehicle.
"The Mercedes-AMG One is the most ambitious project we have ever undertaken – from development to production. It marks another milestone in the successful strategic development of Mercedes-AMG towards an electric future for driving performance."Philip Schimmer, CEO of Mercedes-AMG explains. Producing the exclusive mini-series is a very special challenge. For the first time, a supercar brings current Formula 1 hybrid technology almost to the road. "Implementation is now taking place in close teamwork between Mercedes-AMG in Affalterbach, the Formula 1 experts from Mercedes-AMG High Performance Powertrains in Brixworth and our production partner Multimatic. We as a whole team are very proud to begin production of the first customer cars."According to Shemer.
AMG One production manual work
The model was made by hand at a total of 16 assembly and test stations. According to the manufacturer, the processes are reminiscent of the production of luxury watches: some components are first pre-assembled and their functionality checked before they are again disassembled and installed in the car. This applies, for example, to the carbon-fiber monocoque with an integrated roof and all additional body parts, made of a light and stable, but also expensive material.
When manufacturing the AMG One, employees begin with the complete assembly of the case. Specialists then check all seizures and, if necessary, modify them to create an even joint pattern. Staff should consider the final painting adding another layer. This is necessary by the fact that the thickness of the carbon wall used does not exceed 1.2 mm in certain places. If the components fit together perfectly, the extra parts including the doors and covers will be taken apart again and painted by hand as a custom car for each individual vehicle.
Before the white body is attached to the high-performance Mercedes-AMG powertrain engine, the turbocharged engine and high-voltage battery are tested on test benches at Brixworth using the same procedures that the manufacturer's Formula 1 units also undergo. A total of more than 50 specialists work on every AMG One. After each station within production, they check the quality of the vehicle based on pre-set characteristics. At the end of production, a factory test driver checks each individual model again at a nearby test site.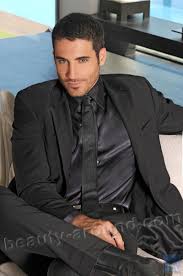 "Certified tv guru. Reader. Professional writer. Avid introvert. Extreme pop culture buff."