Vancouver, British Columbia (November 14, 2022) – Medaro Mining Corp. (CSE: MEDA) (OTC: MEDAF) (FSE: 1ZY) ("Medaru"or that"a company(") to announce two additional developments related to the operation of its joint venture, Global Lithium Extraction Technologies Inc. (")GLET(") on developing and marketing a new, low-cost process ("technology') to recover lithium from spodumene concentration.
Independent third-party verification
Medaru has a materials and chemistry lab ("MC Link') with the task of validating chemical reactions in technology. The company hopes that the verification process will support previously reported findings regarding the technology's ability to successfully achieve lithium recovery rates of over 99%. MCLinc provides expert advice and specialized laboratory analysis in the areas of industrial forensics, material safety, environmental chemistry, uranium chemistry, mercury and carbon fiber studies, nanoparticle technology and process optimization.
Process flow chart of the pilot plant
Medaro also owns Process Engineering International, LLC ("to treat") in creating a process flow diagram (a"PFDPROCESS has competencies in all core aspects of process engineering – including but not limited to identifying possible options to pursue process goals, clarifying current challenges and providing viable solutions for process expansion, and creating process diagrams (PFDs, P&IDs) For conceptual and physical planning of the plant, development of process mass and energy balances, identification of required process equipment and estimation of process costs.
Company President Faizan Lallani commented, "We are very pleased to work with these reputable and experienced engineering firms and chemical analysis companies. The fact that MCLinc has conducted an independent audit will increase our confidence in the technology. On the other hand, the collaboration with PROCESS will ensure that we are on the right track. Right in the planning stage of our pilot plant. We believe that working with these organizations will be of great benefit not only to the technology, but also to Medaru and all of its contributors."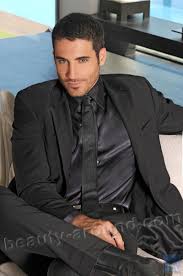 "Certified tv guru. Reader. Professional writer. Avid introvert. Extreme pop culture buff."