Four 'clearly distinguishable sounds', and possibly a 'hump' emerging from the water, were the exciting result of a two-day wide search for the world's most famous summer tambourine.
In the most beautiful Scottish weather, torrential rain, about 100 volunteers lined up along the banks of Loch Ness last Saturday morning. The aim of the collaboration, called 'The Quest', between the Loch Ness Exploration research team, which studies the natural phenomena of the lake, and the newly refurbished Loch Ness Centre, was nothing less than the discovery of the aquatic monster Nessie.
Drones equipped with infrared cameras flew over the lake and took thermal images. About 300 Nessie fans, including those in Argentina, New Zealand and Japan, watched the animal, which is said to live in highland waters, online through live streaming.
Located 37 kilometers south of Inverness, Loch Ness is 36 kilometers long and has a maximum depth of 240 metres, making it the largest loch in Scotland by volume. There have been reports of a monster living here since the sixth century, but it wasn't until the 1930s that the search for Nessie began. The plesiosaurus-like creature has, according to (almost) consistent reports, since then proven to be as shy as it is attractive to tourism. Just a few days ago, a tourist from Manchester took a new photo, as usual, of a black blob in the water, sparking excitement ahead of the biggest search in half a century.
The lake's water is very murky and visibility is exceptionally low due to the high percentage of peat in the surrounding soil. But the mud doesn't seem to affect the crater's acoustics. Alan McKenna from Edinburgh has already managed to record the noise in question from a boat while testing his so-called hydrophone system on Friday. "They sounded like 'mumbling,'" McKenna said.
A couple from Hull, who had canceled a holiday in the English Lake District specifically for the search, have reported a possible sighting: Agha Palinska and Matty Wiles were seen out loud. The Daily Mirror A hump was reportedly spotted on Saturday morning that protruded three feet out of the water, "moved to the left," and then disappeared. According to Matty Wiles, the lake was smooth as glass, so it couldn't have been a wave. And the couple said it was an "amazing trip" anyway – although unfortunately Nessi's existence wasn't finally made clear this time either.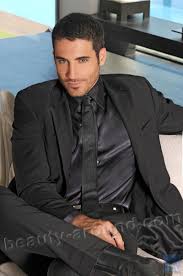 "Certified tv guru. Reader. Professional writer. Avid introvert. Extreme pop culture buff."