Cycom Co., Ltd. (Headquarters: Yashio City, Saitama Prefecture/Representative Director: Takashi Kono), a PC manufacturer that manufactures high-performance computers with reliable quality, will operate from January 7, 2024 (Sunday) to January 8, 2024. (Monday). To commemorate our participation in 'FINAL FANTASY', the 'Final Fantasy People who want to buy "Velox B660-FXIII". In this campaign, the first 14 people who want to purchase the target product (G-Master Velox B660-FXIII) will receive a ticket (one 2-day ticket) for the event.
●Campaign overview
Name: Final Fantasy XIV Fan Festival Celebrating the First Jupiter Campaign
Period: November 13, 2023 (Monday) to November 26, 2023 (Sunday) until application is submitted
Target product: G-Master Velox B660-FXIII
Contents: The first 14 people who wish to purchase qualifying products will receive a ticket (one 2-day ticket) to the Final Fantasy XIV Fan Festival 2024 in Tokyo.
How to Apply: When entering customer information when ordering a G-Master Velox B660-FXIII, enter the following information for the person wishing to purchase in the field[الاتصالات]As ordering information for Final Fantasy XIV Fan Festival 2024 Tokyo ticket holders. please .
・Main world name
·Personal Name
・The URL of the My Persona page is the cornerstone of the persona
*Please see G-Master Velox B660-FXIII product page for details.
("link")
*This campaign is on a first-come, first-served basis, so it will end once capacity is reached. Additionally, this ticket will be an e-ticket and will be added directly to your Square Enix account according to the information you have submitted.
● Final Fantasy XIV 2024 Fan Fest overview in Tokyo
Event date and time: January 7 (Sunday) to January 8 (Monday/Holiday), 2024
Event Location: Tokyo Dome 1-3-61 Koraku, Bunkyo-ku, Tokyo 112-0004
("link")
Moreover, we plan to showcase the latest PCs including the G-Master Velox B660-FXIII in our exhibition booth at the event.
What is the recommended PC for "Final Fantasy XIV" G-Master Velox B660-FXIII?
G-Master Velox B660-FXIII is a recommended PC that meets Square Enix's verification standards and has been tested to run when running the Final Fantasy XIV Windows(R) version. The CPU is equipped with 13th Generation Intel(R) Core(TM) processor, the CPU cooler is "NH-U12S redux" made by Noctua, which is famous as "the most powerful air cooler manufacturer", and the video card is from NVIDIA . (R) GeForce RTX with ASUS "DUAL-RTX4060-8G" with (TM) 4060.
The case, which has a single side panel of tempered glass, uses "Pop Silent" technology manufactured by Fractal Design, as well as soundproofing sheets on the front, sides and top of the case. Ultra-silent fans (2 front 120mm fans, rear equipped with 1 unit) , and achieves high quietness and cooling performance. The front comes standard with a USB Type-C port and two USB Type-A ports. The case is available in two colours, white and black, and can be fitted with an internal LED lighting system as an optional part.
Product page URL: ("link")
What is "Final Fantasy XIV"?
"Final Fantasy XIV" is an RPG where you can adventure with players from all over the world in a vast online world and stage. Customize your character and step out into the world as the story's hero, and you'll be greeted by the deep worldview typical of the Final Fantasy series, charming characters, and encounters with adventurers you've never seen before.
There is also a "Free Trial" where you can get the Story of Three RPG for free, and just by experiencing this world where many adventurers gather, you are sure to be impressed and surprised. Now, become a hero of this world and go on your own adventure!
"Final Fantasy XIV" promotion site ("link")
(c) Square Enix
Additional information for this press release
This press release contains information provided by the issuing company.
For inquiries, please contact the providing company.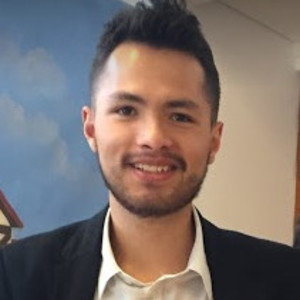 "Travel maven. Beer expert. Subtly charming alcohol fan. Internet junkie. Avid bacon scholar."