German electrical engineer Harald Haas has been working on the idea of ​​LiFi technology for 20 years. He was even nominated for a European Inventor Award for this. In the end he couldn't take her home with him, but he could The invention will revolutionize wireless communication in the future.
What is LiFi?
LiFi stands for Light Fidelity, and WiFi stands for Wireless Fidelity. LiFi describes the transmission of data by light. Technology based on the speed of light is a faster alternative to WLAN, so data does not travel with radio waves, but instead with light waves.
How does the Internet work at the speed of light?
Data transmission through light is made possible by slightly modified LEDs. All you have to do is hit the light switch and the data will be transferred. The signals are transmitted through a tiny unit, only five by ten millimeters in size. Due to its small size, the unit fits into any electronic device. Data transfer speed is approx. 75 times faster than today's high speed WiFi connections It is imperceptible to the human eye. The benefits of LiFi are clear to the inventor, who holds a chair in mobile communications at the University of Edinburgh. While WiFi bandwidth is limited and bottlenecks can occur because many participants have to share the bandwidth. These bottlenecks cannot occur with data transmission at the speed of light because there is an infinite amount of broadband available for use.
The bandwidth offered by light is 3,000 times greater than the entire radio spectrum. The bandwidth is also not subject to any regulations," Haas emphasizes.
Since radio-based mobile data networks are regulated – licenses are also required for frequency bands that have to be paid for. All this is omitted with LiFi technology.
What might the future look like?
The goal of a wireless connection is to transmit more and more data as quickly as possible. Even the latest 5G technology has its limitations at some point. According to the inventor, LiFi, on the other hand, is an infinite resource that "we want to use to be able to communicate with our smartphones, with our virtual reality headsets, with our 3D glasses". Haas expects that the first LiFi-capable smartphones will actually be available in two to three years. Because of the light wave technology can succeed To keep pace with the exponential increase in data volumes resulting from the ever-growing networks of technical devices. In the future, almost every light in the home could be replaced by a LiFi light, enabling high-speed transmission. This would lead to an extremely high capacitance. LiFi technology is already being used in military areas, for example in headquarters. Because another advantage of transmitting data with light waves is that increased security is required. Light signals don't pass through walls and ceilings – not even through tent walls. So this technology is faucet-proof. However, whether a WiFi alternative can handle smartphones largely depends on the mobile network providers.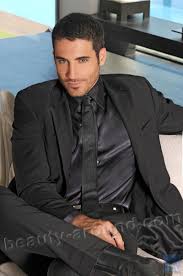 "Certified tv guru. Reader. Professional writer. Avid introvert. Extreme pop culture buff."