Under the leadership of the Karlsruhe Institute of Technology (KIT), research on geothermal energy is planned with an underground laboratory unique in the world. It should be created in Odenwald or in the Black Forest.
The Helmholtz Association of German Research Centers alone will invest 35 million euros in the project. The project aims to further develop deep geothermal energy in order to be able to use it safely and to keep the environmental impact low, KIT announced in Karlsruhe.
The Federal Disposal Agency BGE is also investing another 15 million euros in the project. This is only basic research. The Karlsruhe scientists expressly intended not to find a nuclear waste repository site. The geology of the Rhine-Graben would be very unsuitable for this.
Geothermal energy can replace a third of the gas required for heat
According to plans published Wednesday, a kilometer-long tunnel will lead to cavities. From there, controlled flow tests should be performed at the Underground Geothermal Research Laboratory deep under a bed of rock as thick as possible and about 400 metres. According to KIT, a third of the gas requirements for heating in Germany can be replaced by heat from the depths.
Hot water can be pumped from great depths
Using deep geothermal energy, for example, it would be possible to visualize drilling in the Rhine Valley to a depth of 5,000 metres. The thermal water that will be pumped has high temperatures of up to 180 ° C. For participating scientists from KIT, the German Research Center for Geosciences (GFZ) and the Helmholtz Center for Environmental Research, deep geothermal energy is an essential energy transmission technology because it is available regardless of the time of year or day and because it is renewable.
A test gallery will be built in ten years
Three locations for the proposed underground laboratory are currently under discussion. In Odenwald or in the southern Black Forest, a test tunnel can be drilled into crystalline rocks in order to investigate the effects of geothermal processes directly in the mountain. The issue of location should be clarified within a year.
The project's scientific coordinator, Thomas Cole of KIT, hopes the test tunnel can be drilled within ten years. It is especially important for him and his colleagues not to carry out the project without bypassing the population.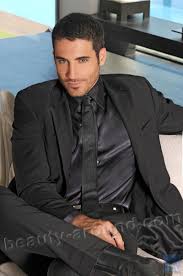 "Certified tv guru. Reader. Professional writer. Avid introvert. Extreme pop culture buff."