Smart technology: traffic sensor. Photo: Wolfsburg
Wolfsburg. The Mozart crossing in Fallersleben has become a veritable laboratory for the smart city. This is where the new sensors installed on August 30th are being tested. The new traffic sensors count vehicles and at the same time differentiate between vehicle types such as cars, vans and trucks. In addition, the new sensors are more cost-effective than traditional traffic calculation methods. The city of Wolfsburg reported this in a press release.
"In order to promote digital transformation in the transport sector, the installation of traffic sensors to detect traffic in Wolfsburg is crucial. Only with data-driven solutions can we make mobility efficient and sustainable in order to create a sustainable city. Says Jens Hofschroer, Head of Affairs Digital and economic: "We are very happy that we have been able to set up a real laboratory in Fallersleben for this purpose." The city's mayor, Andre-Georg Schlichting, is also pleased that "we are actively promoting progress in Fallersleben and will therefore continue to improve the traffic situation in the future."
Prepare for regular operation
The aim of the test is to prepare the traffic sensors for regular operation. In the long term, permanent measurements of traffic frequency will be made at important intersections in the city. With the help of this data, traffic flows can be better understood and decisions can be drawn based on the data. The sensors help traffic planners to take the right measures to improve traffic flow or increase traffic safety. The Waalsleben area also benefits from sensor testing. The Real Lab was created in close cooperation with the regional company Smartmicro from Braunschweig, which developed the sensors.

Dr. Sascha Hemmin (Head of Digitization and Economics), Marieke Blaul (Project Management), Andre-Georg Schlichting (Local Mayor), Jens Hofschreuer (Head of Digitization and Economics) at the presentation of the traffic light sensors in Fallersleben (from left). Photo: Wolfsburg
The testing of the new sensors is funded by the Smart Cities Model Project Funding Program of the Federal Ministry of Housing, Urban Development and Building (BMWSB).
More news from Wolfsburg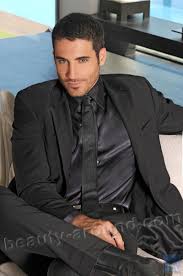 "Certified tv guru. Reader. Professional writer. Avid introvert. Extreme pop culture buff."