The capability of electric wheel loaders will reach a new level with battery packs for the all-electric Avant models from Avant Power, the new subsidiary of Finnish loader specialist Avant Tecno, which will be available from 2023. Two new models, the Avant e5-27 and Avant e5- will be equipped 13, with Avant OptiTemp batteries (27 kWh and 13 kWh) that feature a unique thermal management system. According to the manufacturer, its capacity is about twice that of battery systems from other manufacturers: with a fully charged battery, the Avant e5-27 can be used all day – without recharging.
Mikko Pipponen, Chief Operating Officer of AVANT Power Oy, reports: "Avant Tecno has been researching and developing electric powertrains since the 1990s, and our first all-electric supercharger was launched in 1997. However, in all of our decades we have worked with chargers electric bikes and their batteries, we haven't found any battery packs optimized specifically for slide chargers anywhere in the world. So we decided to produce it ourselves."
As previously mentioned, the latest generation of OptiTemp battery packs soon to be available from Avant Power will be used in the newly developed Avant e5-27 and Avant e5-13 all-electric chargers. This world first brings with it a whole new level of efficiency and security.
---
Key benefits of Avant OptiTemp batteries:
A huge capacity of 27 kWh. The Avant e5-27 has twice the capacity of other chargers in its size class and can be used all day on a single charge.
OptiTemp heat management. It continuously ensures an optimal temperature and consistent ability in hot and cold. OptiTemp's preheated battery will run smoothly even in extreme cold (-30°C / -22°F). When connected to the charger, the temperature control system is activated automatically. When you unplug the charger from the charging station at the start of the workday, the battery temperature is already optimized for heavy use and adapts to the current weather.
Super fast outdoor charging station. The design of the new battery allows the use of an external fast charger that fully charges it in just an hour and a half.
Absolute security. According to Avant, no other battery manufacturer in the world offers similar safety technology. With OptiTemp batteries, the risks of thermal overheating – and consequent potential transfer to adjacent cells – and the risk of flame escape have been eliminated. Battery structure and immersion cooling system ensure safety.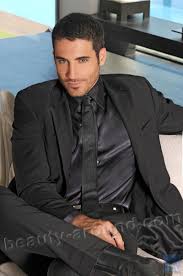 "Certified tv guru. Reader. Professional writer. Avid introvert. Extreme pop culture buff."