MCM Klosterfrau Vertriebsgesellschaft mbH
Berlin (OTS)
Sleep well, sleep peacefully and relax – this is what many people dream of. This is true, because restful and adequate sleep is a prerequisite for our physical and mental health. In order to draw attention to the fundamental importance of sleep to our health, June 21 was designated "Sleep Day" in Germany more than 20 years ago through the Sleep Day initiative. June 21 is not only the beginning of summer on the calendar, but also the day of the summer solstice in the northern hemisphere, that is, the longest day and the shortest night. For many who have trouble sleeping, a very short night is an everyday reality. Poor sleep quality, disturbed sleep with frequent sleep interruptions and sleep problems are widespread. Against this background, OYONO® was developed.
Delayed release ingredients
To support sleep, the innovative Triphasic Tablet combines selected herbal ingredients with valerian[1,2,3] lemon balm[1,2,3] passion flower[2]. Its own body messenger, melatonin, hawthorn, and vitamin B6 are also included. What distinguishes OYONO® is that the ingredients are not released simultaneously after taking the tablet, but rather are released in three phases during the night at different times. The immediate phase is rapid dissolution and initially releases melatonin, valerian and vitamin B6 within ten minutes. Then the chronograph stage begins. This continuously releases the herbal extracts of lemon balm and hawthorn. Finally, the components of melatonin and passion flower extract in storage are controlled and released over a period of up to 8 hours. Due to the rapid and long-acting release, the specific ingredients in the triphasic tablet can help you sleep[1]Contributes to a peaceful sleep[2] It promotes uninterrupted sleep[3]And without getting used to it.
Don't Ignore Common Sleep Problems
Occasional sleep problems are not a cause for concern as long as sleep quality returns to normal after a few days or a few weeks. If sleep problems persist over several weeks, the causes should be clarified by the doctor. Long-term lack of sleep has far-reaching effects on physical and mental health. Long-term sleep deprivation often leads to difficulties in concentrating, increased vulnerability to stress, decreased flexibility and decreased performance among those affected. In addition, susceptibility to obesity, cardiovascular and metabolic diseases increases.
Good night and good sleep
Good night favored by many aspects. The specially developed free OYONO® sleep app not only offers one-to-one advice for better sleep, but also self-tests and trackers to check your sleep quality. The sleep diaries located there help identify and document sleep problems.
[1] Valerian and lemon balm help you sleep.
[2] Valerian contributes to maintaining sleep and relaxation. Lemon balm contributes to restful sleep and relaxation. Passion flower has a calming effect and supports restful sleep.
[3] Valerian and lemon balm helps sleep through the night.
Media contact:
Your contact:
Jana Gernhard, Agency Contact (more information and photos)
Tel: 0221 92 57 38 40, email: j.gernhard (at) borchert-schrader-pr.de
Borchert & Schrader PR GmbH, Antwerpener Strasse 6-12, 50672 Cologne
Original content from: MCM Klosterfrau Vertriebsgesellschaft mbH, transmitted by aktuell news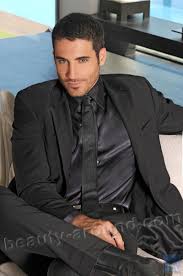 "Certified tv guru. Reader. Professional writer. Avid introvert. Extreme pop culture buff."