Martin Fitterley, President of the EPFL, and Frederic HermannUniversities are keen not to attach the technological solutions they produce, but to connect them with society, the president of the University of Lausanne (UNIL) said at the Forum 100 on Thursday. The pandemic has sometimes shown the limits of technology. "We've seen this during the coronavirus crisis: we've worked on innovative technological solutions, like the Swisscovid app, but the Swiss population hasn't necessarily embraced it," explained Martin Veterli.
That is why technologies and social sciences must be fully interconnected: "In a natural way, we create centers that want to be interdisciplinary because the problems to be addressed require a global approach. We need to integrate the aspect of the natural sciences with the social sciences and humanities," adds Frédéric Hermann, a Also Professor of Climatology at Alma Mater University in Lausanne.
Read also: The Donut Theory, or How to Rethink Economics
Universities work with communities to design the cities of tomorrow. There are a series of collaborations with cities asking for action on their climate plan. They are asking us one thing: to achieve carbon neutrality. It is not a simple thing. We really like the donut theory, with a social floor on one side and an environmental roof on the other. We are going beyond new technologies," adds Frederic Hermann.
Universities and small towns
The UNIL and EPFL campuses hold 40,000 people, enough to make it a "living lab," according to Frederic Hermann. The operating mode of the campus is similar to the city: it involves the regulation of building construction, the regulation of space use and mobility solutions, as explained by the leaders of the two universities.
"It is an open laboratory that trains the next generation. These people must be given the right directions for the future. I hope the generation we are educating today will make the right decisions for the future of our planet," said Martin Veterli.
Read also: For the Swiss, the ecological transformation is happening in cities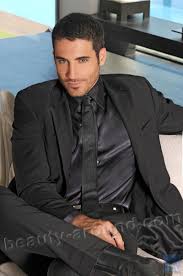 "Certified tv guru. Reader. Professional writer. Avid introvert. Extreme pop culture buff."