Although cloud storage is becoming more and more popular, flash drives are still popular as a data storage destination for laptop computers, which can easily hold large amounts of data with limited capacity, given speed and ease of use. Among them, portable solid-state drives, which are faster, more powerful, smaller and have significantly higher data transfer speeds than hard drives, are attracting a lot of attention.
Incredible lightness of 27.2g max. 2TB
Here we present to you "" Western Digital sold by IO Data Device.WD Elements SE SSD」。 This product is a portable SSD that meets all the above requirements for being light, powerful and compact. There are 3 kinds of capacities, 2TB/1TB/480GB, and the actual selling prices are around 24,000 yen, 14,000 yen and 8,500 yen, respectively.
Ultra-compact portable SSD
The main body size is 64.5 x 64.5 x 8.72mm (W x D x H), which is very compact.
The first thing that surprises me when using it is its small size and light weight. The main body size is only 64.5 x 64.5 x 8.72 mm (W x D x H). It's smaller than the palm of your hand and small enough to fit easily in your shirt chest pocket. It weighs only 27.2 grams. This is one of the lightest portable solid state drives. First time users will wonder if the panel is inside.
The weight is 27.2 grams, which is so light that you do not feel heavy even if you pinch it with your fingers.
Not only light but also durable It has shock resistance and vibration resistance that clears a drop test of 2 metres. It is very encouraging that it is OK to fall off the desk. Furthermore, You can rest assured that it comes with a 3-year long-term warranty.
Also, since it is an SSD, the maximum spec read speed is up to 400MB/s. I'd like to check how much speed it actually shows in the next test.
Simply connect to your computer with a USB cable
It is easy to use. Simply connect to your computer using the included USB cable. Since it is formatted with exFAT as standard, it can be recognized by both Windows and macOS.
The interface standard is USB 3.0, and the main unit uses a Micro B connector, which is relatively common in flash drives. The cable is about 40 cm long and does not block the way, which makes it easy to carry.
The main body side is the Micro B connector often used in flash drives.
It can be used simply by connecting it to a computer using the included USB cable.
As a portable SSD, the USB stick (SSD) type of memory has appeared recently, but when connected to the side of a laptop, it will stand out significantly, and will easily interfere with other peripherals or hit the surroundings. Because the WD Elements SE SSD is connected by cables, it has a high degree of freedom to handle, as is the ease of going back to the back of the computer. Since the cable can be removed, there is less concern about damage than the USB type, exposing the connector.
Unintended Accidents with USB Memory Cards with Big Bugs!?
USB sticks and SSDs that are popular these days may be plugged directly into the connector, so there is a concern that they may get caught.
Faster than portable hard disks and convenient for data transfer!
From here, let's run the test with an awareness of the actual usage scene. The first is to carry a large amount of data, which is considered the most useful. When it comes to data transfer, transfer speed will be a concern.
Here, a portable hard drive of the same capacity is set up to compare with the 2TB model of the WD Elements SE SSD. Let's check how the data transfer speed varies.
Compare with portable hard disks
WD Elements SE SSD and 2.5″ Portable Hard Drive
verification environment
CPU: Core i9-12900K (16 cores 24 threads), Video Card: GeForce RTX 3080, Memory: 16GB x 2, SSD: 2TB (PCI Express 4.0 x4) OS: Windows 11 Pro
First, let's try the standard "CrystalDiskMark 8.0.4a" as a benchmark to measure the maximum storage speed.
Sequential reading is 3 times faster!
WD Elements SE SSD (2TB model)
Portable Hard Disk Drive (Model 2 TB)
WD Elements SE SSD The sequential read showed a performance of 453.56 MB/s, exceeding the nominal specification of 400 MB/s. It reaches about 3.6 times 127.24 MB/s for portable hard drives.
More attention is the random bullets. The WD Elements SE SSD has 26.66 MB/s, while the portable hard drive is just 0.55 MB/s, which is about 48.5 times different. The reason why I feel that the response is slow when using the hard drive is because the random performance is low.
Next, let's check when the file was actually copied. 4. 64GB (7 files in total) of video data was copied from the computer.
WD Elements SE SSD burns in less than half the time of your hard drive. It should be a big point for those who want to replace and carry large amounts of data frequently.
It can also be used for creative purposes
In creative processing, you will often be dealing with large amounts of photos and videos. I found the copy to be convenient, but I'd like to try image manipulation here.
Using Adobe Lightroom Classic, an image-editing application, I time-tested to export 60 RAW photos taken with the Sony α6000 to JPEG (the highest quality) after adding sharpness processing. Set to save RAW images to each volume and write them to the same storage.
The same process took a long time, probably because the data transfer speed of the portable hard drive was slow. You can see that the WD Elements SE SSD is about 4.8 times faster, which is significantly more comfortable than portable hard drives for creative use.
Additionally, if they are too small and lightweight, heat generation is a concern. The temperature was checked immediately after CrystalDiskMark 8.0.4a was run three times in a row and processed for high loads by thermal imaging.
It does not become high fever even if a high load is applied.
The maximum is 43.8 ℃, which is slightly warm.
Even near the center, the average is 42.6 ℃ and the maximum is 43.8 ℃. The temperature has only risen to the point where it feels slightly warm to the touch. If this is the case, you can use it with confidence even for a long time.
Convenient as a destination to install the game
Modern games have become larger in capacity, and installation may require more than 100 GB. Therefore, a large amount of storage is necessary to install multiple games. However, apart from the highly expandable desktops, there are a few laptops that support additional storage.
It is also an ant to use as a toy store
Steam, a standard game distribution service, can select a USB flash drive as the destination for installation
It can be said that the WD Elements SE SSD is effective even in such a case. You can also install and play games on a USB flash drive. I would also like to test how the loading time of the game has changed using the portable hard drive.
"Elden Ring", "Cyberpunk 2077" and "Assassin's Creed Valhara" are available. Measure each load time with a stopwatch. Given the lack of clarity of manual measurement, the average executed value is carried over three times.
Elden Ring is about 2.2 times faster, Cyberpunk 2077 is about 4.4 times faster, and Assassin's Creed Valhara is about 3.8 times faster. It can be said that it is convenient enough to be used as a toy storage.
It can also be used as an external storage for PS5
The WD Elements SE SSD can also be used for PlayStation 5 game installations. In the case of a USB-connected external storage, custom PS5 games can only be transferred from the built-in solid state drive. If you want to play the game, you have to bring it back to your PS5 internal storage. It can be said that it is intended for storing games that have been played less frequently.
but, If it's a PS4 game, you can not only move it to the external storage but also play it as is. The PS5 does not have much internal storage, so the WD Elements SE SSD is very useful for those who want to install a lot of games.
Can also be used to store PS5 / PS4
WD Elements SE SSD can also be used as external storage for PS5
Some people may wonder if they can play PS4 games comfortably. I have compared the loading time of PS4 game "Monster Hunter: Ice Bone" with PS5 internal storage and WD Elements SE SSD. As with PC games, each load time is measured with a stopwatch. The average executed value is carried over three times.
The loading time is almost the same as that of the PS5's internal storage. With WD Elements SE SSD, you can play PS4 games comfortably enough.
The portable SSD you want to have because it's easy and easy to use
The WD Elements SE SSD drive is cost-effective, compact, lightweight and powerful, and has high data transfer speed. In addition to data transfer, there are many uses such as creative use, game installation destination, and PS5 game storage. It is a portable and convenient SSD drive that you need to keep in your desk drawer or bag. Encouragingly, the warranty period is 3 years, and the WD Elements SE SSD is a staple in portable SSDs.
Model "Mizuki Kuroda"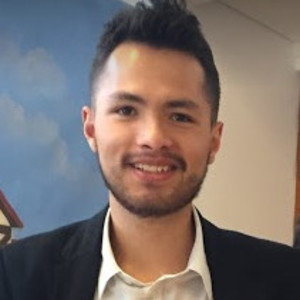 "Travel maven. Beer expert. Subtly charming alcohol fan. Internet junkie. Avid bacon scholar."