"It was reassuring to have a wider range of options when I realized the coordinator was working with me."
So says Ms. Aiko Keita, who joined the foundation this spring and began working on her own to create a system for solving local issues. We asked Mr. Keita, who was concerned about his future career, what steps he had taken to reach the starting point of a career he could be satisfied with.
Eco Keita
I've been looking for a consultant who understands what I want to do
――I think there are many career change websites that offer career counseling services. What made you decide to consult?
When I was looking for someone to consult with, I didn't know what to do in my future career, and I was very confused with vague anxiety.
What I was looking for was to have an accurate understanding of what I wanted to do and receive practical advice.At that time, I was hoping to get a job in an intermediary support organization, so I felt that it was different from a typical profession. Even if I wanted to consult someone, there seemed to be a limited number of places where I could get an answer that suited me. I believed.
Professional leadership trainingI decided to consult withYou may receive different information and opinions relevant from the perspective that you are neither a public nor a private company.Because I thought so.
I give up the "only option" mentality by talking
――What did you learn from your DRIVE apprenticeship?
The biggest benefit was that I had more options.At first, I consulted that I would like to get a job in an intermediary support organization somewhere. At that time, I was engaged in community development activities in Sado City, Niigata Prefecture, but I was only thinking of finding a job and had no idea that there were many options. Moreover, there was no intermediate support organization in Sado, and I was at a loss whether to go out of town and find a job, or stay in town and find another job.
However, it was a great revelation for me when at the first interview I was told, "I don't think it would be a good idea to leave Sado completely, as I am already active." I want to continue living in sado, which I love very much, but I also want to experience the things I want to do.
The coordinator kept suggesting different ways to balance work, such as starting a business or doing a side job. After the interview, I asked myself what methods can I use to work in a brokerage support organization while I live in Sado, and also about the basics of a brokerage support organization. I have investigated everything from basic knowledge to social roles.
Summarize your interests and ideas in the materials and speak about your ideas in front of a large audience
――I think research can sometimes make it difficult to navigate because there is so much information, but how did you research it and how was it helpful?
from the coordinatorTry to clarify what area you are interested in"And he gave homework."If you can articulate what area you want to work in, it is more likely to be related to what you want, such as people or software.f. After the interview is over,I immediately put into words what kind of field I would like to work in, what kind of company or organization I wanted to build my career in, and created the materials.
It was nice to make the material in the sense of organizing what I wanted to do. When I talked about my ideas while an acquaintance of mine in the field of education was looking at the material, he said, "This must come true." He gave it to me. On that day, I distributed the materials to everyone and talked about them.I am able to express what I want to do and my ideas in front of a lot of people.I felt growth.
Working together, we discovered ways to "never give up"
――Did you notice any other changes in yourself from the interview with the coordinator?
In the interview, the intern worked at ETIC. And creating independent jobs and human resources in the regioncharcomeI was also introduced. When I thought I should give up community development activities on Sado and do what I want to do in an intermediate support organization, the coordinator said"There has to be a way not to give up."He advised me, and I could be positive, saying, "You don't have to give up."
"What turns you on, Mr. Keita?"
I am also grateful that the moderator asked me this question.
To tell the truth, I felt a little guilty for leaving Sado's community development activities by going after what I wanted to do, but the coordinator was able to achieve both of the things I wanted to do. They looked for possibilities, useful information, people, and opportunities to connect with.
I felt that not only me, but also the coordinator was working with me, which became my motivation, and I was able to explore what I could do and take action.When I repeated these exchanges, the little feeling of guilt disappeared.
Resolve to put on two pairs of straw sandals and mark the entry point
In the end, I decided to get a job with an intermediary support organization, which I had originally contemplated, and work on building a community school system in Sadu and supporting individuals who are involved in regional development activities. The idea of ​​providing support to individuals came from a suggestion from the coordinator.
Mr. Keita's community development activities. By collaborating with schools and communities, we can solve city problems,
It aims to create new possibilities
Once I decided on the direction, the confusion I had before the consultation disappeared, and I was satisfied with the choice I made after thinking about it on my own. before i knew it,It gave me a new perspective, and I felt like I was able to accept it without hesitation.
Through vocational training, I was able to organize my thoughts and ideas and gain more knowledge about different working methods, activities and ways of earning income. Because of this move, I think I've finally been able to make a choice that works for me out of a variety of options.
I want to get results with my founding wheels and creating a community school system.
――What kind of profession would you like to create in the future?
I was originally interested in building an organizational foundation, and I wanted to deal with it from various angles, such as solving organizational problems, management, and fundraising. The organization I will be working for has a wealth of knowledge and accomplishments in building the organizational foundation, including management.
Additionally, at Sado, efforts have been made to create a problem-solving system in which schools and communities work together. In the future, I would like to gradually expand the scope of my activities, such as learning coaching to support individuals working for the development of society.
Ms. Keita speaks at a discussion forum as part of her community activities
Also, a very encouraging word in the interview with the coordinator. "In the future, people like Mr. Keita will be very important to society. I think she will play an important role in the future.I was so happy to hear that, and it encouraged me to say, "I have to do my best."
Move forward by sorting out your feelings
――Please give some advice to people who are considering changing jobs.
If you're considering changing jobs, but aren't sure if the answer you imagined is really right for you, or if you want to decide on a better direction from as many options as possible, talk with a coordinator to think about it. It's sorted, so I think that would be one way forward.
At the DRIVE apprenticeship, they not only gave me advice, but also listened to my story, understood my situation and my feelings, and gave me a supportive opinion saying, "I think I can make that kind of suggestion. What do you think?" It was very cool. There was a feeling that we were moving in the same direction while talking to each other. I was able to pinpoint what I wanted to know and the words I wanted to say, and I realized that "I see, that's what it was."
Even at the "I want to do something good for society, but I don't know what to do" stage, I think it will be settled by talking. This will give you a sense of satisfaction within yourself. If you're satisfied with yourself, I think the choice you made is almost okay.
I think that dialogue with the coordinator is like consulting life. Even when I was confused about what I wanted to do and what I wanted to do, he sorted it out for me, and he saved me as far as I was worried about him.
When my thoughts are organized, I believe I can get closer to what I want to do while being satisfied with my choices.
---
If you want to know more information about changing jobs to the social sector or would like a consultation about your future career, please use 'DRIVE Career Coaching'. ETIC Career Coordinators provide one-to-one career counseling to fulfill your dreams and desires.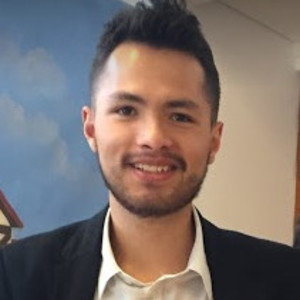 "Travel maven. Beer expert. Subtly charming alcohol fan. Internet junkie. Avid bacon scholar."