BARCELONA, Spain, March 2, 2023 /PRNewswire/ –
After launching the TECH4ALL initiative at Mobile World Congress (MWC) in Barcelona four years ago, Huawei and its partners shared their latest ideas and practices on how to include e-technology and sustainability at an informational roundtable on the first day of MWC Barcelona 2023.
"All of our efforts under the TECH4ALL initiative would not have been possible if we had not resorted to technology and partnerships as key components," said Jeffrey Chu, President of ICT Marketing at Huawei, in his opening remarks. "Since the launch of TECH4ALL, the TECH4ALL program has benefited over 600 schools, over 220,000 K12 teachers and students in remote areas, unemployed youth, women and seniors, and 46 nature reserves. Working with our global partners to innovate and use technology to create a digital world more inclusive and sustainable for all."
At the end of his speech, Zhou officially launched the TECH4ALL Digital Inclusion special publication, which presents various insights, strategies, and best practices of global experts and partners through 15 contributions in three sections: insights, technology focus, and case studies. The special publication is now available for viewing and downloading from the Huawei TECH4ALL website (https://www.huawei.com/en/tech4all/publications/digital-inclusion).
Also at the roundtable, representatives from UNESCO and the global NGO Close the Gap explored how technology is helping to drive the digital transformation of education and improve digital skills, particularly for disadvantaged groups in remote and rural areas. This includes providing connectivity, expanding digital knowledge and skills, and supporting the STEAM curriculum through projects such as technology-enabled Open Schools for All (https://www.huawei.com/en/tech4all/openschool), DigiSchool and DigiTruck.
"Open Digital School Models are an expression of the digital transformation of school education. It is an open approach to reinventing school systems and ensuring that school education, including knowledge acquisition, skills development, value enhancement, and social welfare, is assured in both normal and emergency settings." d said. Fengchun Miao, Head of Technology and Artificial Intelligence in Education at UNESCO. "The technology-enabled UNESCO-Huawei Open Schools for All project is making a huge impact in building and testing digital open schools in African countries. The project directly reaches more than 20,000 students and more than 1 million teachers in Ghana, Ethiopia and Egypt."
TECH4ALL Close the Gap partner described the value of DigiTruck in providing free digital training to remote communities in Africa.
said Ngosa Mobila, director of business and investment at Close the Gap.
As part of the TECH4ALL initiative, technology also enables sustainable management of natural resources and protection of biodiversity. Arno Cimadom of Neusiedler See-Seewinkel National Park (https://www.huawei.com/en/tech4all/stories/austria-wetlands) in Austria has investigated the central role of technology in wetland conservation, including biodiversity protection. Study the impact of climate change on ecosystems.
"Thanks to new technology from Huawei and our partners, we are now, for the first time, able to collect noise data from more than 60 locations simultaneously, 24/7, and analyze it using AI models developed by Rainforest Connection. This makes research and management easier. In hard-to-reach wetlands it is more efficient and enables new investigations," says Arnaud Simdom, representative of the Neusiedler See-Seewinkel National Park.
In addition to the informational roundtable, visitors to the Huawei TECH4ALL booth at MWC Barcelona 2023 will be able to learn about the latest developments in ongoing projects under the initiative and learn about the critical role that technology and partnerships can play in promoting inclusion and sustainability.
About Huawei TECH4ALL
TECH4ALL is Huawei's long-term digital inclusion initiative and action plan. With the help of innovative technologies and partnerships, TECH4ALL has been developed to promote inclusion and sustainability in the digital world.
For more information, visit the Huawei TECH4ALL website at https://www.huawei.com/en/tech4all
Follow us on Twitter at https://twitter.com/HUAWEI_TECH4ALL
Photo – https://mma.prnewswire.com/media/2012770/Huawei_partners_hold_TECH4ALL_media_roundtable_Day_1_MWC_Barcelona.jpg
Photo – https://mma.prnewswire.com/media/2012771/Click_link_download_Digital_Inclusion_special_publication.jpg
Image – https://mma.prnewswire.com/media/2012772/image3.jpg
View original content: https://www.prnewswire.com/news-releases/huawei-and-partners-show-how-technology-enables-digital-inclusion-and-sustainability-at-mwc-barcelona-2023-301760946. programming language
Media communication:
Original content from: Huawei, transmitted via aktuell news
Original message: https://www.presseportal.de/pm/100745/5454377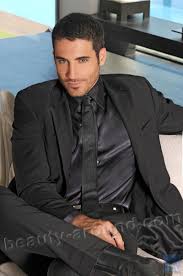 "Certified tv guru. Reader. Professional writer. Avid introvert. Extreme pop culture buff."