Berlin – Until now, the federal government has mainly relied on warning notices via media and apps such as "Nina" and "Katwarn" to speak directly to people at risk in the event of imminent disasters. Warning apps have so far been installed only on a relatively small number of smartphones. Older citizens in particular often own a cell phone, but do not have a suitable smartphone.
Devastating storms in western Germany have sparked debate about better warning options for residents. On Tuesday, the federal and state governments decided to introduce the much-requested Cell Phone Warning System, cell broadcast. A public body can arrange for all mobile phones connected in a radio cell area to receive the same text message via the network operator.
Cell broadcasting does not handle individual phone numbers (as does SMS). Instead, warning notifications reach all portable radios logged into the radio cell. As long as the warning is maintained, the devices that re-register will also be accessed. Even if the cell phone is muted, it is difficult to hear the warning messages over the cell broadcast.
"Technically, this is not an SMS," communications expert Nick Craigscott of the Bitkom Digital Association told AFP. The difference is significant: if you need a phone number to send an SMS, cellular broadcasting works anonymously. This should largely dispel privacy concerns.
Similar to FM radio, no one can know who received the alerts. Unlike SMS or modern messaging systems, there is no return channel. So cellular broadcast is a very privacy friendly warning system. Unlike SMS, the message may arrive via cellular broadcast even when the network is overloaded. However, if the cellular network goes down completely, no messages will arrive.
In addition, some mobile technology must first be activated in the settings, Kriegskotte said. Similar to the warning apps Nina and Katwarn, this presents a hurdle, as enough people have to actively use the technology for it to work.
Activation of cellular broadcasts and ongoing operations is not free. On the other hand, service providers will have to pay an estimated €20 million to carry out the necessary work in the core network, it is said. There, antenna sites should be allocated to regional warning areas. In addition, technical interfaces to the authorities must be created. In addition, there are operating costs estimated at ten million euros annually. Even if politicians and service providers get together, it should take about a year for the system to be up and running.
Other countries such as Japan and the USA are already using similar systems in disaster control.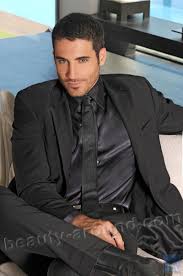 "Certified tv guru. Reader. Professional writer. Avid introvert. Extreme pop culture buff."