New Delhi: There are an estimated 350 million women in rural India, and as men move from villages to cities in search of work, women are left to fend for themselves and their families. Today, a team of social scientists wrote an article on how these women can generate income for their families using innovative and sustainable technologies.
Sociologists Chocko Valliappa and Dr. Nirmalesh K Sampath Kumar have written an article entitled 'Appropriate value-adding techniques in rural Indian villages', published by Springer Nature Switzerland AG in a 511-page volume on 'Smart Villages – Bridging the Global Gap between Urban and Rural'. According to the researchers, once the problems of rural communities are identified, innovative scientific and technological methods can be applied to them to help rural women generate income while remaining within their communities.
The authors note that the workforce for women in paid jobs has declined by 10% since the 1990s, and today only 20% of women are in paid jobs. "These women have the potential to contribute to the economy, as well as generate income for themselves and their families in a sustainable way," Valliappa said.
The authors suggested adopting the latest technologies within the framework of the smart village model to improve the economic prospects of the villages and meet their aspirations. Sona College has already made a technical start in Women's Technology Park (WTP), Salem in Tamil Nadu, running five projects, sponsored by the Ministry of Science and Technology, training nearly 800 women by successfully transforming them into women entrepreneurs through sustainable projects. . Diets.
Among a number of innovations is a solar powered dryer, which helps to dry vegetables like tomatoes, lemon zest, spinach, bananas, chicken thighs, etc., all within hours. "The idea is to help rural women set up cottage industries near farms to help process vegetables and fruits and prevent them from rotting. Another added value in the food chain is making sweets out of dry or powdered produce for use in soups," Valliappa said.
A tile manufacturing unit exists to form concrete slabs for use in pavements. Tiles of different shades and geometric patterns are made by mixing concrete with steel slag (collected from local steel mills) and pouring it into molds. "Scientific and technological interventions have the potential to empower women and create economic growth, and it is important that we use them to make an impact at every possible level," said Dr. Kumar, Director of Knowledge Transfer and Assessment at Sona College.
(To receive our e-paper on WhatsApp daily, please click here. We allow sharing of the PDF of the document on WhatsApp and other social media platforms).
Published on Sunday 03 October 2021 at 8:28 AM IST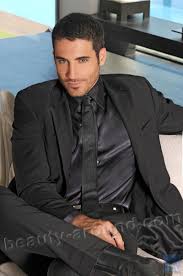 "Certified tv guru. Reader. Professional writer. Avid introvert. Extreme pop culture buff."