The topic of digital sovereignty is becoming an issue of increasing importance to politics, business and society. ownCloud explains the role data sovereignty plays in digital sovereignty and how it can be ensured.
Digital sovereignty is currently one of the most discussed issues of digital politics. The new federal government also attaches great importance to this issue in the coalition agreement and expressly declares its intent to secure digital sovereignty. There is no consistent and generally accepted definition of this term, but everyone agrees on the goal: society, business, and the state must be able to use digital systems independently and in a self-limiting way.
Data sovereignty plays a major role here. Freedom from external oversight is only guaranteed if individuals, companies and authorities are in control of their private data at all times. According to ownCloud, which specializes in storing sovereign data digitally, this means two things: First, who has access to your data must be exclusively under your own control. On the other hand, if desired or needed, they should also be able to easily transfer their data to another system at any time.
If these conditions are met, companies can protect their trade secrets and authorities can protect their state secrets – and thus the basis of their business. They are also able to comply with data protection regulations such as the General Data Protection Regulation (GDPR). Last but not least, they can also avoid the dreaded lock-up effect: if it is difficult to get data out of one system and transfer it to another, companies and authorities often avoid changing systems; Even when it is really needed. As a result, they become more and more dependent on the system provider, which sooner or later will lead to increased costs.
According to ownCloud, software systems must meet a number of key requirements in order to enable businesses and authorities to have unrestricted data sovereignty. they must:
Runs as a private cloud either in your own data center or with a trusted IT service provider of your choice. Public clouds are usually a black box in which it is not possible to track who is accessing the data. On the other hand, the private cloud gives companies and authorities complete control over data access.

Support for open standards. Then the system is interoperable and can easily work with systems from other manufacturers that also support open standards. This gives organizations the freedom to exchange software for an alternative solution at any time, because they can move their data there without any hindrances.

Based on open source. Open source software cannot have any secret backdoors through which data leaks to third parties unnoticed. Unlike closed source solutions, source text auditability means that companies and authorities can also find vulnerabilities and fix them themselves before they can be exploited by malicious actors.
"Open source software is the best guarantee of data sovereignty and therefore of digital sovereignty. It provides maximum transparency, control and openness, enabling organizations to handle their data in a self-determined way," says Tobias Gerlinger, CEO and General Manager of ownCloud in Nuremberg.
"But open source is also a beacon of hope for digital sovereignty at the economic level," Gerlinger continued. In terms of the digital economy, Germany and Europe currently lag far behind the United States and China. The strengthening of open source ecosystems for the European economy provides a great opportunity to create real alternatives to American and Chinese super translators, to get rid of dependence on them and benefit from digital value creation themselves. Our new government also sees it this way, and therefore explicitly relies on open source in the Coalition for Digital Sovereignty."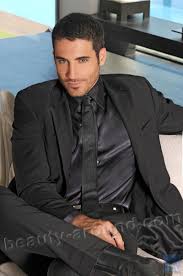 "Certified tv guru. Reader. Professional writer. Avid introvert. Extreme pop culture buff."