Mattel, Inc. e Milestone, A leading global racing game developer, launched today 'The hot wheels were unleashed'The action-packed arcade-style racing experience is now available to those who have already ordered Hot Wheels has released the Ultimate Stunt version.
Hot Wheels Unleashed September 30 on PlayStation 5, PlayStation 4, Xbox Series X | Available to racing fans worldwide on the S, Xbox One, Nintendo Switch and PC (Steam and Epic Game Store).
Racers can finally slide, push, jump and crash on iconic Orange Hot Wheels tracks with jaw-dropping details. The game features unique single player modes including Hot Wheels City Rumble, in which players must win bosses to expand their collection with races, time-tested challenges, special challenges and unique cars and track pieces.
Players can challenge their friends in multiplayer races with up to 12 players online (including cross-game on the same family consoles) and two players in offline-screen mode.
The entry line lists 66 vehicles, some of the most popular original hot wheel designs in the brand's 53 year history, pop culture icons such as the Ponshacker R, Rodger Dodger and Twin Mill DC, Badmobile, Teenage Mutant Ninja, Tortoise Party, Wagoner, Vogue Machine and Amblin Entertainment Back to the Future, NBC Knight Rider Kit and Audi, Ford, Honda and many more OEMs.
Each vehicle has special features and unique conditions that players can upgrade. Original and OEM Hot Wheels designs can be customized with unique paints through the Design Editor, where players can upload their creations or download designs from the community.
Hot Wheels has six unleashed environments, each with its own high-speed playground and unique style: garage, skyscraper, college campus, skate park, track room (a special platform designed specifically to express the freedom of the game editor character). Close) and Cave, a customizable place where customers can rearrange furniture and jewelry with hundreds of customization options.
Track Editor is a unique feature used by Milestone designers to create game tracks and allows players to create countless variations of tracks through various track editor modules. The release includes more than 20 modules such as T-Rex Escape, Spider Ambush and Hungry Cobra. Track Editor gives players the opportunity to share works from the game or download and enjoy tracks created by other players.
Keeping the competition fresh, Hot Wheels' ongoing content program includes more vehicles from iconic brands such as Street Fighter icon, Masters of the Universe, DC, Barbie icon. BMW and McLaren.
Free and premium DLCs will be released from time to time with unique themed vehicles, track building blocks, customization materials and expansion packages with new contexts. Players will also have the opportunity to enter racing seasons, limited time challenges with new vehicles and special rewards.
Hot Wheels Pass Vol.1 includes ten vehicles, three customization packages and three track building blocks and the Hot Wheels – Batman expansion. Volume 2 and Volume 3 passes will be announced later.
Hot Wheels Unleashed is available today with initial access and will be available on PlayStation®5, PlayStation®4, Xbox Series X on September 30, 2021 | S, Xbox One X, Xbox One, Nintendo Switch and PC (Steam and Epic Games) store).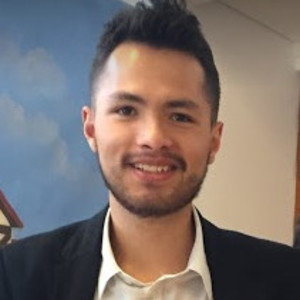 "Travel maven. Beer expert. Subtly charming alcohol fan. Internet junkie. Avid bacon scholar."