Qingdao, ChinaAnd the 12. August 2022 /PRNewswire/ – Hisense has always been committed to technology innovation and consumer focus, developing better high-tech products that benefit society and enable better lifestyles for all.
For a better sense of life and to provide consumers around the world with the ultimate FIFA experience, Hisense will present its latest innovative products in the live broadcast of Hisense products for the FIFA World Cup 2022™ global launch event on August 17 at 8 PM (GMT+1) on Hisense YouTube channel and Hisense Twitter.
Interactive live broadcast with the most prominent new Hisense technologies
Hisense has always been committed to developing new technologies. Meanwhile, by collaborating with FIFA, it has jointly created an immersive and unforgettable football experience for fans around the world through technological innovation.
Committed to technology and its mission to create an unforgettable FIFA gaming experience for football fans around the world, Hisense has continuously advanced its technology to create more reliable, qualified, high-tech, better lifestyle and flawless products to offer every one. Therefore, the upcoming launch event will showcase the products dedicated to the 2022 FIFA World Cup, from ULED TV to laser TV, showcase home appliances from Hisense, and showcase all the highlights and innovative breakthroughs of these products via live broadcast.
In order to enhance viewers' viewing experience of the product launch, Hisense has developed several interactive and engaging Hisense technology surveys to better show the product features in the live broadcast. Here, lucky consumers who participate in interactive quizzes can win a TV gift from Hisense.
bang candyShortly before the launch of the event, Hisense Group Deputy General Manager Brand Management said, "Hisense products for the FIFA World Cup 2022™ global launch event demonstrate Hisense's commitment to football fans and consumers around the world. By enhancing our technologies, we aim To improve the quality of life for all football fans and consumers and offer them the ultimate and exemplary football experience."
Hisense is a global company that has consistently applied premium technology to create a better society and future for the world. As the official sponsor of the 2022 FIFA World Cup Qatar, Hisense hopes to bring the most exciting and immersive game to global consumers through premium products and Hisense technology.
picture – https://mma.prnewswire.com/media/1875730/image_5015956_30044245.jpg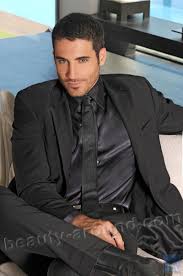 "Certified tv guru. Reader. Professional writer. Avid introvert. Extreme pop culture buff."