When innovation meets efficiency: Flatlight/μMX
FlatLight/μMX technology from Hey It is based on the innovative LED light guide concept with so-called micro optics. These optics are smaller than a grain of salt. This makes FlatLight/μMX particularly flat, efficient and scalable: the required installation space is reduced by up to 90% to just five millimeters due to the extremely low module depth.
Because multi-colored combinations of indicators, brake lights and taillights can be used in just one visual element, flat lighting technology opens up entirely new possibilities for unambiguously displaying the rear of the vehicle through distinctive lighting designs. Another plus point: For example, FlatLight/μMX has up to 80% lower power consumption than conventional LED backlights – while maintaining the same high light output and uniformity. This technology is also particularly scalable: in 2024, it will enter series production as a taillight, and in 2025 also in the front of the car, where daytime running lights, indicators and position lights will also be implemented in just one lighting element.
Three more awards
In addition to the vehicle lighting solution described above, the following also received an Innovation Award at CES:
Transparent Safety: Screen tiles named "Light Tile" have transparent doors

Built-in displays for added safety: Skyline Immersive Display

Next generation software for safer mobility: eMirror Safe UX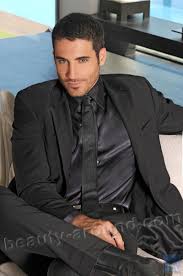 "Certified tv guru. Reader. Professional writer. Avid introvert. Extreme pop culture buff."