1.5 billion people worldwide suffer from hearing loss of varying severity, Warn World Health Organization. To improve their daily lives, some of them have hearing aids. Over time and with advances in technology, they became more conservative and more relatable in particular. Keeping pace with innovations, hearing aids are being transformed to adapt to modern uses. Indeed, in the digital age, they are more easily integrated into the daily lives of patients and allow them to connect with their smartphones as well as the Internet of Things, with hearing close to normal.
They are increasingly connected to our smartphones
Smartphones and hearing aids have one thing in common: they have revolutionized the habits of their users. From now on, it is possible to combine the two to facilitate the daily lives of hearing-impaired patients, thanks to increasingly innovative models.
in the same category
Chinese digital giants pledge to respect antitrust laws
With modern hearing aids, it is possible to connect to your phone and thus receive phone calls or hear the audio played by your smartphone. The advantage is that no extensions are required. If more and more hearing aid owners are allowing themselves to be tempted by this Bluetooth streaming technology, it is in particular because tech giants are gradually adapting their technology so that it is available to everyone.
Apple followed in Google's footsteps by launching Made for iPhone (MIF) hearing aids, connecting to all of Apple's brand gear. For its part, the Alphabet subsidiary made up for lost access time by introducing the Audio Stream Hearing Aid (ASHA) protocol. The two protocols allow you to listen to your own music while broadcasting, but also to conduct a phone conversation through a hearing aid, providing more convenience and comfort. The advantage of having a connected utility is that it allows you to receive all kinds of sound directly in your ears and above all, without delay.
Technology offers many new possibilities for hearing aid owners, especially with regard to remote control. Previously, many of them had to use the push-button on the sleeve to adjust the volume of their hearing aids. Free apps make it easy to do this in one go. Simply touch your smartphone connected to your hearing aids to find the right listening program, and make some adjustments to get the listening that works best for you. The advantage of the applications is that they can be made with full discretion.
Hearing devices with internet and artificial intelligence, a major technological innovation
It may sound futuristic, but internet-connected hearing aids are becoming more and more in number and we have to admit that they greatly improve the lives of users. Thanks to the IFTTT protocol (if this then or "if this, then this" in French), it becomes possible to turn off the light thanks to his hearing aids by connecting them to his lamp, or by connecting them to his doorbell. To do this, all you have to do is set up simple management rules with other connected objects and everyday life will immediately become easier.
Excellent sound quality, monitoring users' physical, mental and cognitive health… Equipped with artificial intelligence (AI), hearing aids improve users' listening experience and also allow them to access important data related to their health. Many hearing aids are now equipped with artificial intelligence, including the Starkey Livio Edge AI, which can be found in Vivason Centers. In addition to advanced signal processing, it brings new features, such as fall detection, translation built into hearing aids and speech-to-type transcription on your smartphone.
Hearing is close to normal thanks to new technologies
The latest hearing aids provide pure natural hearing by adapting to everyone, including inspiration from the way humans hear. The ReSound One hearing aid has a microphone built into the earpiece, allowing signal processing to be adapted to the morphological characteristics of an individual's ear canal. The audio experience is then individually customized and optimized for everyday life. Motion and sound sensors built into some hearing aids, such as the Signia Xperience, process more audio signals in real time. This allows signal processing to be automatically adapted to the patient's surroundings, with clear sound.
Thus, the development of hearing aids, thanks to better signal processing, has made it possible to gradually democratize the wearing of patients with hearing disorders. Whatever the situation, connected hearing aids, adjustable with one click, make everyday life easier for users thanks to their cutting-edge technology. The numerous innovations provide a unique experience, allowing patients to communicate seamlessly regardless of time and place. With these advances, they can enjoy the moment they go – with an earpiece that is designed, natural, and comfortable.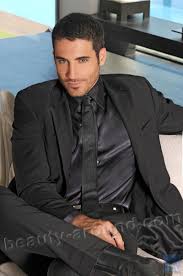 "Certified tv guru. Reader. Professional writer. Avid introvert. Extreme pop culture buff."