Google could equip the upcoming Pixel Buds with built-in heart rate monitors. To do this, you need to use new technologies available in… Blog post From Google research describes. Basically, headphones with heart rate sensors are nothing new. For example, they were already using the Jabra Elite Sport since 2017, but at some point the feature was no longer available. Samsung also equipped previous models of the Galaxy Buds with heart rate monitors. Now it seems that Google wants to make a new attempt at the upcoming Pixel Buds headphones.
Why did this go out of fashion? In a previous conversation with Jabra, we learned that this feature was not well received by users. That's why the additional development probably wasn't worth it from a purely economic point of view. Highlight: No additional sensors are required, which saves manufacturing costs. Instead, special ultrasound technology is used.
Signals are emitted via the built-in speaker drivers and picked up again via feedback microphones. Acoustic plethysmography (APG) can then be used to detect the pulse directly in the auditory canal. According to Google, this is where very accurate measurements can be made. According to the company, developing suitable technologies is a major challenge because, among other things, poor fit of the earphones and body movements must be compensated for.
Google Pixel Buds: Future plans for heart rate monitors are still open
Google has already conducted field studies to determine whether new methods for measuring heart rate are accurate enough. So far the results look very promising. Especially since APG measurements are not affected by skin color. In theory, according to Google, it will be possible to use APG technologies to turn popular ANC headphones into smart headphones with health functions. However, details of potential future plans for the Pixel Buds' in-ear headphones are still under wraps.
Google at least explains that a simple software update can add this functionality. Incidentally, not only the pulse itself can be measured, but also arrhythmias can be detected in this way, for example. B- Recognition. But Google also acknowledges that more research is needed to improve accuracy and reliability in different scenarios.
Ultimately, APG pulse oximetry should work especially well during sports activities, when people move more. Whether and when we'll see or hear the new Pixel Buds with built-in heart rate sensors is still up in the air.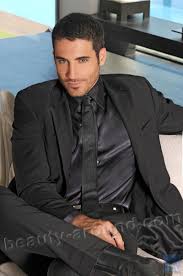 "Certified tv guru. Reader. Professional writer. Avid introvert. Extreme pop culture buff."